Conditions
Manning up
Men are starting to appreciate that pharmacies can offer privacy
Not only are men shy about discussing personal 'stuff', they still do not really understand what pharmacies are about
The Health Survey for England 2013 found that 43 per cent of male respondents had taken at least one prescribed medicine in the previous week. In terms of pharmacy visits, therefore, you might think that you should be seeing more men than you do.
Despite impressions to the contrary, men do care about and take an interest in their health. Online health support forums know men want health advice, and online pharmacies can attest to the demand for male-oriented medicines.
So what's putting men off pharmacies? Back in 2009, when the NPA and Men's Health Forum published their study on men's relationship with community pharmacies, the report's title was 'Racks of make-up and no spanners'.
MHF spokesman Colin Penning says the title came from a description given by a man in a focus group. Retail areas in community pharmacies continue to stock beauty and wellbeing products, so is it surprising that men still perceive pharmacies as catering for their 'other half'?
Sensitive stuff
More importantly, perhaps, many men are unaware that pharmacies can cater for discussions of a sensitive nature. "It all comes down to men's views of the pharmacy being a big open space. They are not aware there is a consultation area that can be used," says Mr Penning. "There's still some work that individual pharmacies and pharmacy bodies could do to increase men's awareness of pharmacy services and their expertise. It's a great shame because when you talk to men about what they want from health services they want something that's flexible in terms of time and space and is amenable, and that's what pharmacy does."
Fortunately, feedback from healthy living pharmacies suggests men are starting to appreciate that pharmacies can offer privacy. Services such as the NHS Health Check may be another approach to raising male awareness of pharmacy services. "We have been looking at the differences in the uptake of the NHS Health Check and see in some areas that there is more uptake by men where there are more pharmacies. But there is sometimes no data to show whether it is men or women being screened or receiving the NHS Health Check."
What next?
Getting men into the pharmacy is one thing, but engaging them in a discussion about their health is another. Mr Penning's advice includes looking at the opportunities when a conversation is started, for example, if the man self-selects an OTC product.
It is appropriate to ask around stress or drinking, but men can be nervous about being in an open 'public' space. "Men are likely to be less open than women. That's the big factor – they are less likely to want to show weakness about things and it can be difficult if talking about alcohol consumption or erectile dysfunction."
A men's health champion on the pharmacy staff could help encourage discussions. "Have a member of the team who can look at how the pharmacy's pitching their services and think about what to suggest, what other support is out there and so on."
A good place to start for ideas is the information on the MHF website, and the material that pharmacy organisations such as the NPA, the RPS and others provide. Language is another aspect to consider. Humour has its place, but not necessarily in a face-to-face consultation.
TENA Men has adopted a humorous approach in its 'Keep Control' online campaign, which began in March. Donna Wilson, brand manager for TENA Men, says: "Using humour is a new direction for the brand, but one that we believe will help to take the seriousness out of the situation and help to remove the stigma surrounding it.
"While it may not be the easiest issue to discuss, one in four men will experience bladder weakness at some point in their lives. TENA Men wants the new campaign to break down taboos and encourage men to take back control."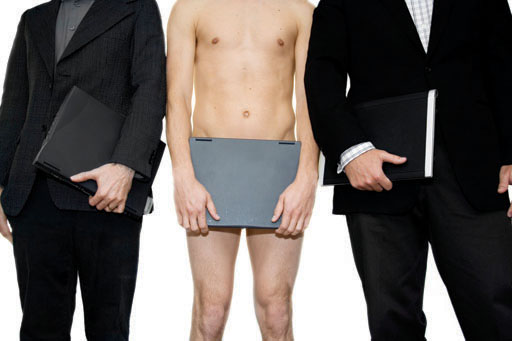 Improving self management
A recent publication from the MHF in its 'How to' series is 'How to Engage Men in Self-Management Support'. This is available as a free downloadable low-resolution 36-page PDF, or printed versions can be purchased via Amazon.
The booklet pulls together research findings about men's attitudes towards health from a team at the University of York. The York review is "the first ever analysis of all the available evidence on men's experiences and perceptions of various self-management support interventions and activities."
Meta-analysis suggested that physical activity, education, and peer support-based interventions had a positive impact on men's quality of life. "However, there is currently insufficient evidence to make strong statements about whether self management support interventions show larger, similar or smaller effects in men compared with women and mixed-sex groups."
The study found that, while men are more likely than women to develop the most common and disabling long-term conditions (such as COPD, diabetes, and cardiovascular diseases), less than a third of participants engaging with some support services are men. "This pattern of attendance is consistent with a growing body of research into men's identity and the management of illness which reveals that preventable risk factors, poor engagement in self-management, and reluctance to access existing health services account for a high proportion of mortality and morbidity in men."
It may be an idea to take an objective look at your pharmacy – are you projecting the right message to attract men in to discuss their health?
Men's Health Week
This year's Men's Health Week runs from June 15-21 with a focus on healthy living. It challenges men to:
Look after their relationships and wellbeing
Stop smoking
Drink sensibly
Be active
Watch their weight
Turn up to their NHS Health Check.
"Men are less likely to lead a healthy lifestyle. They are more likely to smoke, drink alcohol to hazardous levels and be overweight or obese," says the MHF. "These lifestyles can lead into serious diseases such as cancer, heart diseases and stokes. Our Men's Health Manifesto (launched in November 2014) challenges men and health providers on these issues."
Taking smoking as an example, the Health Survey for England says that, 24 per cent of men smoke, compared to 17 per cent of women. And men smoked 12.5 cigarettes a day on average, compare to 10.8 smoked by women.
Further reading
Health Survey for England 2014
MHF How to Engage Men in Self-Management Support