Clinical
Prescription pregnancy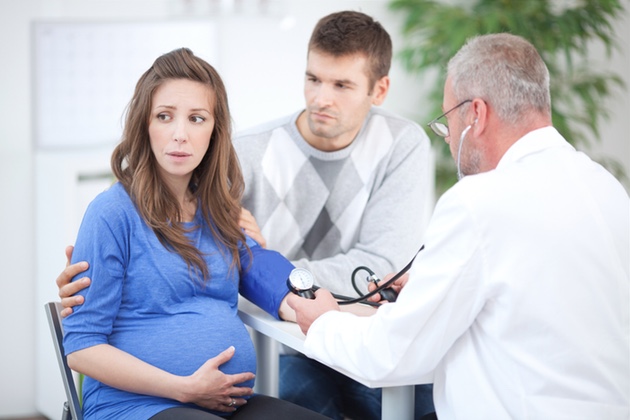 Victoria Goldman explores what concerns people when it comes to pregnancy and baby care…
In March 2019, a survey by the Royal College of Obstetricians and Gynaecologists (RCOG) highlighted the widespread concern and worry that UK women are feeling in the face of conflicting fertility information.
Four out of five women said information from different sources seemed contradictory, while three out of five women reported feeling overwhelmed by the sheer volume of advice on offer. The RCOG stresses that women need to feel confident that they can trust the quality and effectiveness of the advice they are receiving at this often-challenging stage of their lives.
Community pharmacies are ideally placed to provide advice at all stages of pregnancy and parenthood, including before conception.
With regular scaremongering stories in the media about the do's and don'ts of pregnancy, it's important that the pharmacy team keeps up with the latest advice, recommendations and awareness campaigns.
Pregnancy planning advice
In March 2019, Clearblue partnered with Tommy's charity with their #AreYouReady Planning for Pregnancy campaign, focusing on what men and women can do before they conceive to reduce risks to the pregnancy and baby and increase their chance of conception.
Tommy's has developed a digital Planning for Pregnancy tool, covering key advice such as weight management, folic acid supplementation and smoking cessation.
Around one in seven couples have trouble conceiving, and female fertility decreases with age (most notably from the mid-30s). According to Fiona Clancy, scientific and medical affairs director at Clearblue, women are getting pregnant later, with increasing numbers over the age of 40.
"If women have delayed having children, they will want to conceive straight away, especially if they also want subsequent children," she says.
"Ovulation testing can play a key role in this, and our newest product combines an app with testing accuracy."
The RCOG survey revealed that a fifth of women had used a fertility app, with almost a third saying they would consider using one in the future. Sixteen per cent of women in the survey said they had used an ovulation monitor or ovulation testing kit, one in nine said they had considered using one and a third would consider using one in the future.
The new Clearblue Connected Ovulation Test System combines a fertility app with an ovulation testing kit. It tracks two hormones (luteinising hormone and estrone-3-glucuronide).
Results are synced via Bluetooth and displayed on the user's smartphone together with a monthly calendar, which allows for cycle comparisons. The app tells users which day to start testing, and has the option to set personal reminders.
A randomised control study found that the system can double women's chances of getting pregnant (in the first cycle of use, versus not using ovulation tests).
Lifestyle advice
Fiona Clancy says that having a positive pregnancy test is a common trigger for women wanting to make lifestyle changes.
"Pharmacists are experts in healthcare advice so are well placed to discuss relevant products and services," she says.
"If pharmacists see customers buying ovulation kits or pregnancy tests, they should mention folic acid supplements. Even if VMS are placed elsewhere, pharmacies can link sales by stocking pregnancy supplements with the tests. If customers engage with the pharmacy early on in the pregnancy, or even before, they may be more likely to come back at other stages for advice and treatment."
Pregnant women are advised to take 400mcg of folic acid from before they conceive up to the 12th week of pregnancy. Pregnant and breastfeeding women are also advised to take 10 mcg of vitamin D a day.
Deirdre de Barra, head of projects at Tommy's, says that community pharmacies are often one of the first points of contact between couples and healthcare professionals as they plan their pregnancy.
"Advice given at this point can go a long way to promote healthier pregnancies and future generations," she says.
"The first, and most important, way that pharmacists can help is by encouraging use of folic acid tablets. Eighteen per cent of women don't take folic acid in the lead up to pregnancy even though folic acid can reduce the risk of neural tube defects by around 90 per cent. Two babies a week are born with life-limiting conditions due to neural tube defects and many other pregnancies have to be terminated, at great distress to the parents."
In May 2019, the Royal College of Midwives issued a new position statement stating that 'quitting smoking is one of the best things a woman and her partner can do to protect their baby's health through pregnancy and beyond.'
According to the RCM, nicotine replacement therapy is safe in pregnancy, and a pregnant woman should also be supported if she chooses to use an e-cigarette instead (if it helps her to quit smoking and stay smoke free).
There is no reason to believe that use of an e-cigarette has any adverse effect on breastfeeding.
Safety of medicines
One of the biggest pharmacy-related issues for pregnant and breastfeeding women involves which medicines are (and aren't) safe for them to take. In April, the Breastfeeding Network issued a new report evaluating the impact of the charity's Drugs in Breastmilk Information Service.
The service was established over 20 years ago in response to reports of many breastfeeding women receiving inconsistent or inaccurate advice from some healthcare professionals. This service enables women to access the latest evidence-based information from an experienced pharmacist.
Research at Swansea University revealed that most mothers who contacted the service were enquiring about everyday medicines, such as antidepressants or antihistamines.
While there is an established evidence base that continuing to breastfeed while taking these medicine isn't harmful, women had been told by their GP or pharmacist that they couldn't continue breastfeeding while taking them.
On contacting the service, mothers were given the information that they could continue, meaning that many had the confidence and reassurance to continue breastfeeding for longer.
"It is clear that breastfeeding women who are given incorrect information when prescribed a medication face a difficult choice," says Dr Heather Trickey, research fellow at the University of Cardiff School of Social Sciences.
"Many stated that they would decide to continue breastfeeding over taking the medication, putting their own health at risk, when in fact there was usually evidence that it wouldn't be harmful to continue breastfeeding."
Baby feeding support
The UK has one of the lowest breastfeeding rates in Europe, with many mothers switching to infant formula early on. Community pharmacists are often the first port of call for women if they experience a breastfeeding problem.
"It's all about training the pharmacist and counter staff to be confident in advising new mums about breastfeeding and being proactive, asking if they are coping and knowing what is normal," says Stuart Gale, chief pharmacist and owner of www.oxfordonlinepharmacy.co.uk.
"New mums often need lots of reassurance, which pharmacists are perfectly positioned to provide. Pharmacies have traditionally provided products for new and expectant mums – baby milk, multivitamins, nappies etc. – and we even used to offer a baby weighing service. Various products attract new parents in-store, including those for nappy rash, colic, teething, nappies, sore nipples from breastfeeding and infant formula milk."
Sioned Hilton, lactation consultant and education manager from Medela UK, says it is important that the pharmacy team signpost mothers to local breastfeeding support groups and refer them to a breastfeeding specialist, midwife or lactation consultant if they have any feeding problems or low milk supply.
Daniel Brash, co-director of Pharmcare Ltd with a community pharmacy in Horsforth, Leeds, offers his customers initial advice if they experience any problems.
"Nipple pain is most often triggered by the baby not latching on correctly, so it's worth trying different positions,"
he says.
"Parents should also ask their midwife or health visitor to check for tongue tie. If it's painful when breastfeeding, women should try to avoid using nipple shields as these can restrict the amount of milk the baby is able to get and can leave the breasts to become more engorged and sore.
"For nipple cracks and soreness, it may help to use a lanolin ointment or a Rite Aid Hydrogel Breast Disc, which is a breast pad that allows very rapid healing to take place beneath it."
Product choice
According to a Mintel report on Mother and Baby BPC in March, the maternal care market is expanding. It was originally dominated by pregnancy vitamins and stretch mark creams, but now 31 per cent of mothers of babies and children under four years have used nipple balm, and 12 per cent have used perineal massage oil.
Brands that offer natural and gentle solutions are winning in toiletries and wipes as parents hope to keep babies safe from skin irritation, while a rise in eco-friendly claims in nappies mirrors the nation's commitment to the environment. "The trend for naturals in beauty has driven parents to look for similar gentle solutions for their babies, expecting brands and retailers to deliver them with the same quality and convenience they are used to," says Alex Fisher, Mintel's Senior Beauty Analyst.
Johnson's recently reformulated its product range, rejecting over 400 ingredients during the process. The new products are free from parabens, sulphates and dyes and are hypoallergenic, with more than 90 percent naturally derived ingredients.
New Ages and Stages icons help parents easily distinguish between the products, and Johnson's new Cottontouch range is specially designed for newborns' sensitive skin.
"We have always put parents at the heart of our brand," says David Mays, senior director of global scientific engagement at Johnson & Johnson Consumer.
"For this monumental relaunch, we have really listened to parents to truly understand exactly what they need from their skincare products. As a brand, we are committed to rigorous testing and have worked tirelessly with scientists, paediatricians and dermatologists to create products as gentle as we want the world to be."
Sponsored
Sponsored education
This short video explores the myths around diarrhoea management so you can better support customers who are affected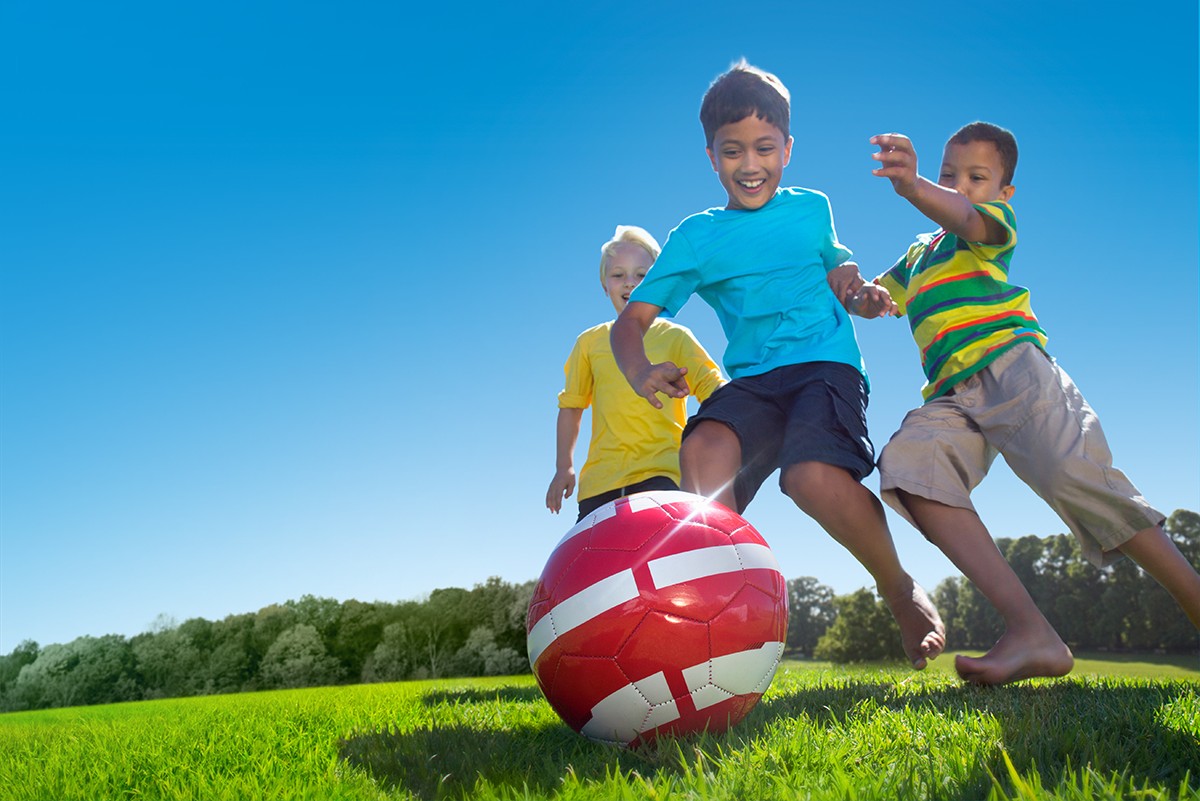 Sponsored education
Work through this new-style module to increase your confidence in reassuring parents of children with allergies, and know what advice and products to recommend
Record my learning outcomes