Clinical
Keeping off the pounds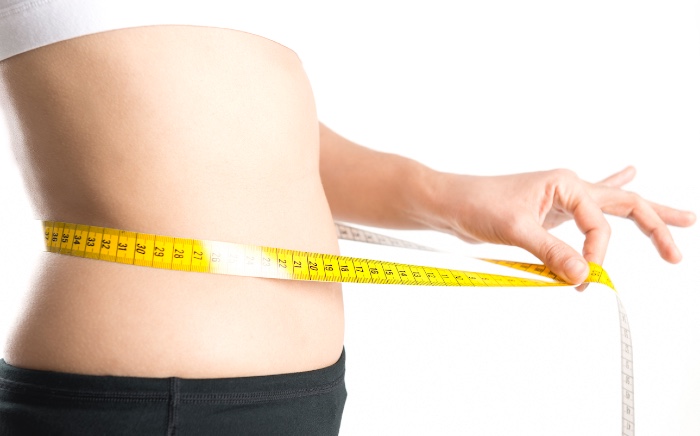 How can community pharmacists help people maintain a healthy weight and eat healthy? Kathy Oxtoby finds out...
Obesity rates in the UK are soaring with the majority of adults (64 per cent) in England now classed as overweight or obese.
Despite government warnings about the risks of obesity-related illnesses such as diabetes, cancer, high blood pressure, heart disease, and stroke, people continue to pile on the pounds.
According to Public Health England (PHE), this could cost the NHS £9.7 billion by 2050, with wider costs to society estimated to reach £49.9 billion per year.
Obesity "increases the burden of disease management on the already stretched NHS," says Olutayo Arikawe, superintendent pharmacist, the Priory Community Pharmacy, Dudley.
With adult obesity showing no signs of decreasing, pharmacists are ideally placed to offer advice about weight management to the local communities they serve.
Weight management support
Diet is a crucial means of managing weight, and a poor diet is one of the reasons obesity rates are rising.
"If you look at society today we've changed the way we eat a lot because of the way we live. Long working hours mean we eat late, eat too much fast food, and too many ready meals. We've made food convenient," says Mayank Patel, director and superintendent pharmacist at Pearl Chemist Ltd in London.
Reducing calories, cutting down on processed food, and not eating between meals can help people to lose weight, advises Terry Maguire, superintendent pharmacist, Maguire Pharmacy, Belfast.
Portion size is important, and Lindsey Fairbrother, owner and superintendent pharmacist of Goodlife Pharmacy, Derbyshire, recommends using smaller plates to cut calories.
Graham Phillips, community pharmacist, Manor Pharmacy Group, Hertfordshire, has a special interest in public health, particularly weight management and diabetes.
He advises people to eat no more than three discreet meals a day, and to leave 12 hours between their last and first meal, observing the literal meaning of 'break fast'. He also recommends the Mediterranean diet, with oily fish, lots of olive oil, to eat "the colours of the rainbow", and "be careful eating fruit and carbohydrates as they're full of sugar" and avoid processed foods.
As weight loss is often an extremely sensitive subject for customers, it is important to promote the consultation room as a place where they can discuss their issues in privacy.
"Sometimes you need to have difficult conversation in private about weight management. But you don't start the conversation about weight, you can ask about medication, then move on to whether the person smokes, drinks alcohol, if they exercise, and their diet. Then you can discuss weight, but in a gentle way," suggests Mr Patel.
There are other simple triggers to prompt people to think about their weight management. Ms Fairbrother has a "height, weight, body mass", chart on display in the front of the pharmacy, and another in her consultation room, to attract people's attention thinking about their weight.
Flu vaccinations can also be a cue to prompt a conversation about weight. Lila Thakerar, superintendent pharmacist, Shaftesbury Pharmacy, Harrow, says people whose BMI is over 40 are entitled to a free flu vaccination.
This can be used as an opportunity to talk about losing weight, either at the time of vaccination or at a later date, she suggests.
As well as advising on ways to lose weight from a physical perspective, it is helpful for pharmacists to consider the individual's mindset, just as they do with smoking cessation, to help motivate people to commit to making healthy lifestyle changes.
For two years, Mr Patel has been running a weight loss service and he finds that people need to be "ready, mentally and physically to make lifestyle changes."
And, as with a smoking cessation service, he believes it's about offering options to people to help them make those changes.
Stocking weight loss supplements
Cereal bars, herbal tablets, diet shakes, prescription-only slimming capsules like Alli, and programmes like the Lipotrim service and the Saxenda weight management service, are just some of the weight loss products available for people looking to lose weight.
Faced with so much choice, community pharmacy can help by advising consumers on the products that best suit their weight loss needs, should they choose to stock them.
Selling weight loss products that can promise, but potentially not deliver, means pharmacists need to be mindful of the sensitivities around these sales and also give general healthy living advice.
Mr Patel advises pharmacists sell reputable weight loss products, but also discuss the importance of having a programme of healthy eating and exercise.
Pharmacies can help people with managing their weight, not only through advice but also by signposting them to support programmes, and the many resources available.
Mr Phillips recommends the Public Health Collaboration website for its free evidence based resources, including nutritional advice, that are available to download and can be displayed in consultation rooms and over the counter to help support people with weight management issues.
Awareness days and weeks about healthy living – calendars about these weeks are available online - are helpful ways for pharmacists to get across messages about weight issues, Ms Thakerar finds.
She promotes weight management that it is incorporated into PHE campaigns, where information, posters, leaflets, and banners are available to download for free from its website, and also emphasises the importance of giving follow-on advice to customers "as a Healthy Living Pharmacy."
Healthy Living Pharmacies' role in the prevention agenda
Healthy Living Pharmacies play "a massive role" in educating people about their lifestyle, weight and diet, in the prevention agenda, including diabetes, says Mr Phillips.
He says people's sugar consumption stemming from a diet high in sugar and carbohydrates and processed foods, is raising their insulin artificially causing many conditions, such as pre diabetes and diabetes, hypertension, and dementia.
However, pharmacists can help to reduce this sugar intake as he believes, "it is causing so many of the problems", with people's overall health.
Ms Fairbrother agrees that pharmacy plays a "huge role" in the prevention agenda", and her pharmacy will shortly start a free pre diabetes screening service.
Mr Maguire finds running a healthy living pharmacy, focussing on diet, exercise and smoking cessation, and measuring people's BMI and blood pressure, have proved popular interventions to help people stay well and detect potential conditions.
And in another prevention initiative, last year, Ms Arikawe was involved with a 'growing healthy' pilot with Alphega pharmacy "where we gave behavioural and psychological support to families so that they can grow healthy together," she says.
Such initiatives are an intrinsic part of the pharmacy role, Ms Thakerar believes.
"We have a responsibility and a duty of care to ensure that all our patients are informed about healthy living" she says.
Talking to people who are overweight about the risk of type 2 diabetes, and the importance of weight loss, and discussing other health risks such as smoking, and not exercising, are all part of Ms Thakerar's health living approach to supporting clients.
Despite MURs being phased out, she believes "we have a few months to take those opportunities to talk to patients about their lifestyle."
But no more MURs does not mean "we don't have face to face consultations with patients - they can occur even when we're just giving advice when handing out a scrip," she says.
Talking about weight management and living a healthy lifestyle is "a really important role in today's society for every healthcare professional, including pharmacists", says Mr Patel.
He highlights how some people are "not health conscious, eat junk food, don't exercise and don't think of the consequences."
And as a Healthy Living Pharmacy, he gives advice and leaflets, and signposts patients to services. But he cautions that some services are "offered privately because there's no funding for weight management" and that "the commissioning framework [for these services] is not there."
He says that with community pharmacy's funding "slashed", pharmacists are offering weight management support "for free." However, they can still offer advice about healthy living to that "silent society that can't afford a gym."
And, as Mr Phillips says, with pharmacists "accessible, available, and knitted into the social fabric of people's lives, that's why using us as a public health network is so important."
Weight management resources
Picture: simarik (iStock)
Sponsored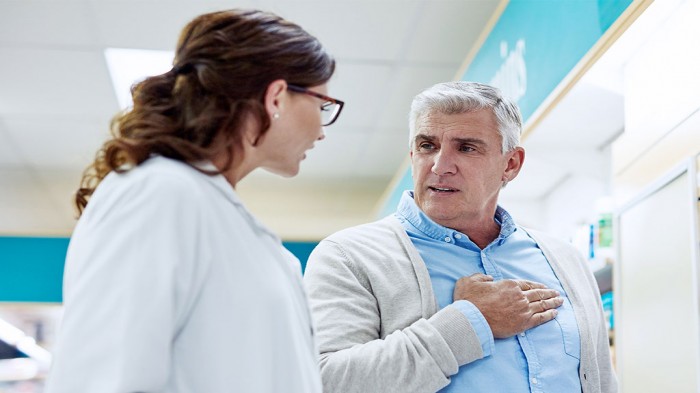 Sponsored education
Discover the key benefits of Guardium so you can recommend this PPI with confidence to help ease heartburn and acid reflux symptoms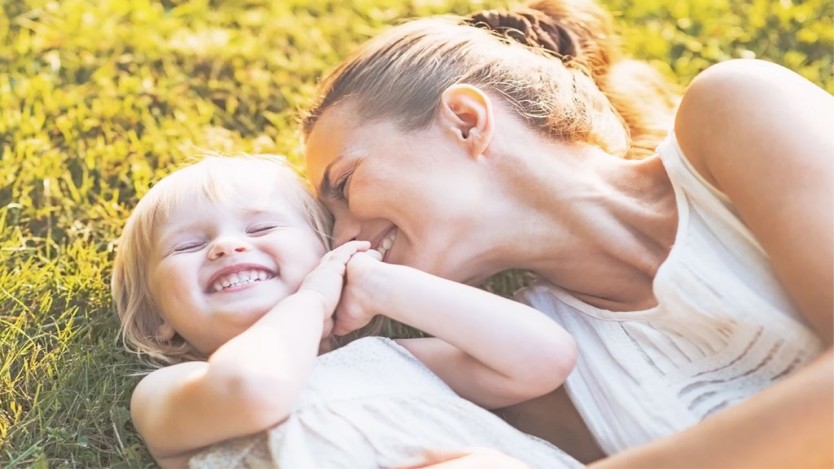 Sponsored education
This interactive video will test and reinforce your knowledge so you can confidently advise parents on common childhood illnesses, such as teething, earache, coughs and colds.
Record my learning outcomes