Eczema research in the spotlight
Clinical
Eczema research in the spotlight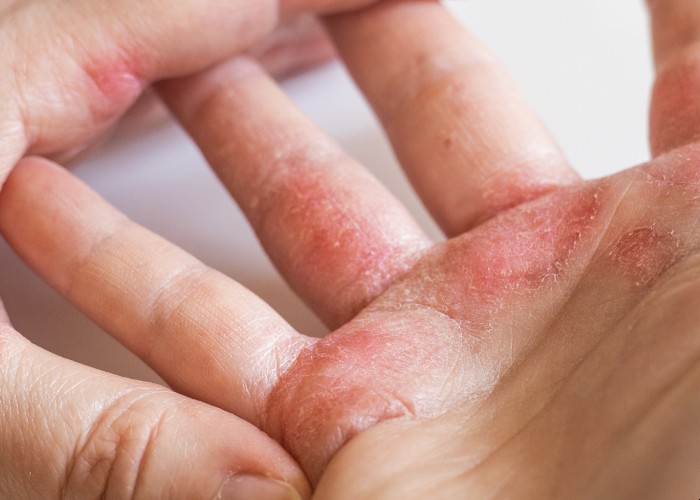 Steve Titmarsh looks at recent research into the condition, from treatments with UV light to the effects of softened water…


Eczema - also known as dermatitis - is a non-contagious, inflammatory dry skin condition that can affect people from early infancy to old age. The skin is often unbearably itchy and during a flare-up it can also be red, cracked, sore and raw.
Keeping skin moisturised using emollients is key to managing all types of eczema. Topical steroids are the first-line treatment to bring flare-ups under control, and other treatments are available to help manage more severe symptoms.
The National Eczema Society says we are on the brink of major breakthroughs in understanding of the immune system and skin barrier function. Dupilumab is the first biologic medical treatment for people with more severe eczema. It was introduced by the NHS for use with adults in 2018 and has since been made available to adolescents aged 12-17 years.
So what other research is underway?

The ALPHA trial
The ALPHA (ALitretinoin versus PUVA in severe chronic HAnd eczema) trial focuses on comparing oral alitretinoin and PUVA therapy -exposure of skin to UV light after it has been soaked in psoralen solution - in patients aged 18 years and over with severe hand eczema that is not controlled with prescription steroid creams.1,2

Doctors use both therapies as a first-line treatment for severe chronic hand eczema that does not respond to potent topical corticosteroids, but it is not clear which is superior. So the ALPHA study aims to find out:
· which option is the most effective treatment for chronic hand eczema
· how long skin remains clear once it has healed
· how well hands heal with the treatment in both the long term and short term.
The trial is being organised by the University of Leeds Clinical Trials Research Unit (CTRU) with 27 hospitals in the UK taking part.2

The trial has finished recruiting patients: 441 patients have been randomised to receive PUVA or alitretinoin for 12 weeks, or 24 weeks for patients who do not respond in the first 12 weeks. Patients will be allowed to continue with their moisturisers, emollients, soap substitutes and/or bath oils on a daily basis throughout the study, and topical steroids when needed to control their hand eczema.

The researchers expect that follow-up and analysis will start in January 2022 with results in Summer 2022.2

ECO study
People with eczema complain about the lack of information they receive about their disease. This contributes to non-adherence. Supporting self-care, which can be particularly complex in eczema, is seen as a way of improving adherence and therefore outcomes.3

Eczema Care Online (ECO) comprises two randomised controlled trials that test the clinical effectiveness of two online behavioural interventions – one for young people (aged 13–25 years) with eczema, and the other for families with children with eczema aged 0–12 years.3,4

Participants will be randomly allocated to receive their usual care, or usual care plus online support for self-care, including regular use of topical treatments, avoiding irritants and triggers, minimising scratching and emotional management.3

The main aim of the study is to measure eczema severity over 24 weeks using the Patient-Oriented Eczema Measure (POEM). The study will also look at POEM every four weeks for a year, scoring quality of life, eczema control, itch intensity in young people, patient enablement, health service and treatment use.3

The research is expected to run until 2023. The team hope to start sharing results from 2022.4

Infections and eczema
Staphylococcus aureus can cause secondary infection in eczema, but it is not clear whether treatment with antibiotics improves eczema or leads to bacterial resistance.5

A Cochrane review in 2019 concluded that the evidence for anti-staphylococcal treatment was not strong enough with only some evidence of a possible slight improvement after treatment with a topical antibiotic combined with topical steroid compared with topical steroid alone.6

NICE guidance does not recommend routine use of antibiotics for secondary bacterial infection in eczema unless the person is systemically unwell. People who are systemically unwell can be offered an oral antibiotic with flucloxacillin the first choice, and clarithromycin or erythromycin as alternatives. If a topical antibiotic is deemed necessary NICE recommends fusidic acid 2 per cent.7

SOFTER trial
The Softened Water for Eczema Prevention (SOFTER) pilot study is investigating whether using water softeners can reduce the risk of eczema in babies.

The trial is being conducted at Guy's and St Thomas' Hospital in London. The research follows laboratory work done in 2017 that found that the skin's protective barrier can be damaged by water, which could contribute to the development of eczema.8 The researchers are currently writing up their study results for publication.9

TEST trial
Parents of children with eczema often try to ameliorate symptoms by excluding foods from their children's diets and may request allergy testing to inform such exclusions.

Indeed, survey evidence suggests up to 70 per cent of parents make significant changes to their children's' diets, frequently without professional advice.10,11 However, around 15–36 per cent of children with eczema have food sensitivity (a positive test result without clinical symptoms) or allergy compared with around 6 per cent of the general population.

There is uncertainty around whether dietary management guided by testing is beneficial in eczema or whether such an approach might be harmful because of reduced use of conventional therapies or unnecessary dietary restrictions.

TEST (Trial of Eczema allergy Screening Tests) looked at whether it would be possible to do a formal trial to compare the effect of food allergy testing and dietary advice with usual care for the management of eczema in children.10

In all 84 participants were recruited to the 24-week study: 42 (mean age 33.5 months) in the intervention group were given dietary advice on cow's milk, hen's eggs, peanut, cashew, codfish and wheat following an allergy history and skin prick tests.

A second cohort of 42 (mean age 31.4 months) who were allocated to the care as usual (control) group did not have any additional assessments or tests.

Most (36/42) of the children in the intervention group did not have allergy symptoms and had negative skin prick tests.

While it is difficult to draw any conclusions from the study because of the small number of participants it was found that adherence to dietary advice among the six participants who tested positive for food allergy was mixed.

There was 81 per cent (29/36 person weeks) adherence to exclusion of high-risk foods but only one of the six participants tried excluding cow's milk and did not reintroduce it because they felt eczema symptoms had improved.12

The researchers concluded that a trial of food allergy screening in children with eczema is feasible.12


References

1. https://ctru.leeds.ac.uk/wp-content/uploads/2019/01/ALPHA-PILICD_GDPR_v5.0_160516.pdf; accessed 5 August 2021.
2. https://ctru.leeds.ac.uk/alpha/?cn-reloaded=1; accessed 5 August 2021.
3. Muller I, Stuart B, Sach T, et al Supporting self-care for eczema: protocol for two randomised controlled trials of ECO (Eczema Care Online) interventions for young people and parents/carers. BMJ Open 2021;11:e045583.
4. Eczema Care Online self-help toolkit (www.nottingham.ac.uk/eco; accessed 26 July 2021).
5. www.cochranelibrary.com/cca/doi/10.1002/cca.2892/full; accessed 5 August 2021.
6. George SMC, Karanovic S, Harrison DA, et al. Interventions to reduce Staphylococcus aureus in the management of eczema. Cochrane Database Syst Rev 2019;10:CD003871.
7. National Institute for Health and Care Excellence. Secondary bacterial infection of eczema and other common skin conditions: antimicrobial prescribing. NICE guideline (NG190). London: NICE, 2021 (www.nice.org.uk/guidance/ng190/resources/secondary-bacterial-infection-of-eczema-and-other-common-skin-conditions-antimicrobial-prescribing-pdf-66142075429573; accessed 29 July 2021).
8. www.guysandstthomas.nhs.uk/news-and-events/2018-news/october/20181024-trial-examines-if-water-softeners-can-prevent-eczema-in-babies.aspx; accessed 3 August 2021.
9. Jabbar-Lopez Z. Personal communication 2021.
10. Ridd MJ, Edwards L, Santer M, et al. TEST (Trial of Eczema allergy Screening Tests): protocol for feasibility randomised controlled trial of allergy tests in children with eczema, including economic scoping and nested qualitative study. BMJ Open 2019;9:e028428.
11. www.bristol.ac.uk/primaryhealthcare/researchthemes/test-study; accessed 28 July 2021.
12. Ridd MJ, Webb D, Roberts K, et al. Test-guided dietary management of eczema in children: A randomized controlled feasibility trial (TEST). Clin Exp Allergy 2021;51:452–62.

Sponsored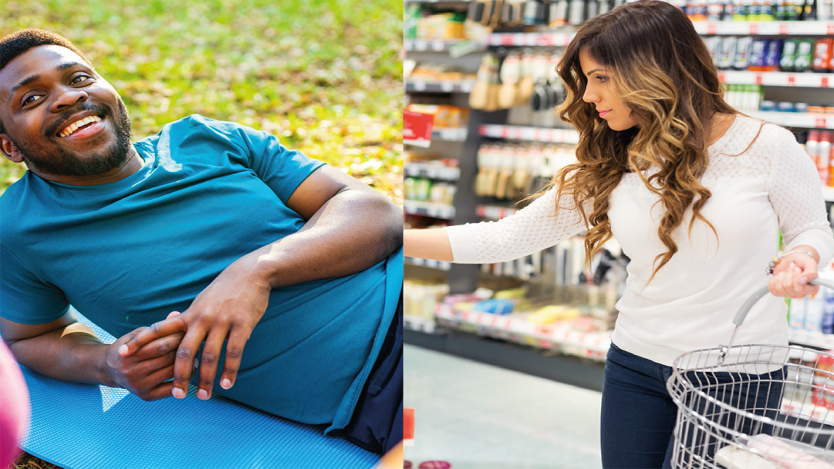 Sponsored education
Learn how to recommend the most suitable emollient for your customers in this interactive video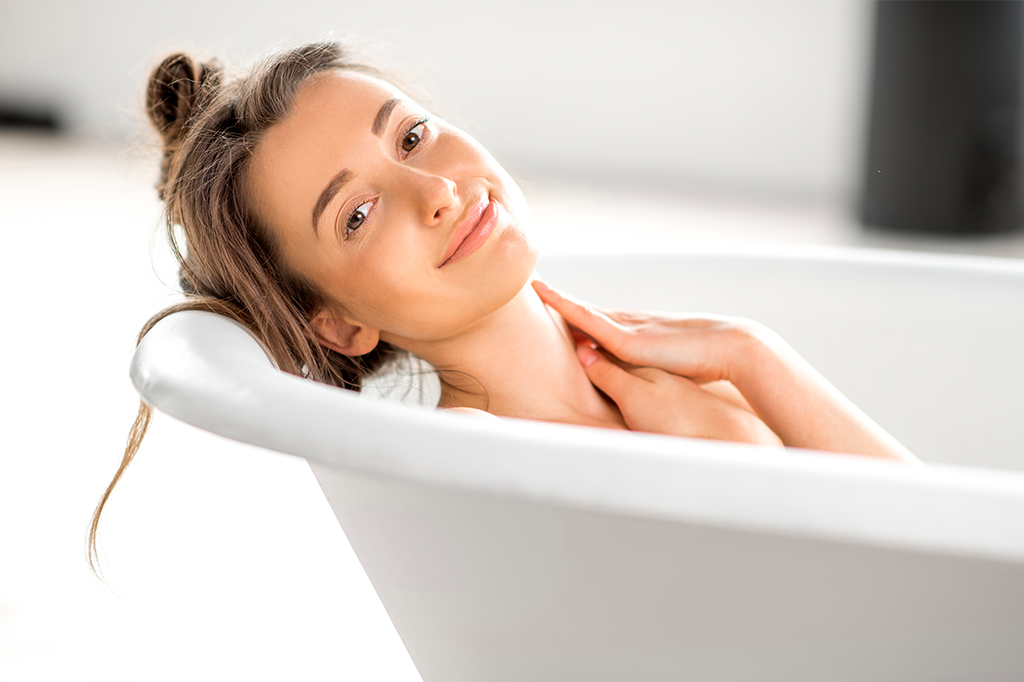 Sponsored education
Learn how a complete regime with appropriate self-care and product recommendations can help soothe very dry skin
Record my learning outcomes