Coughs and colds and AMRÂ 
Clinical
Coughs and colds and AMRÂ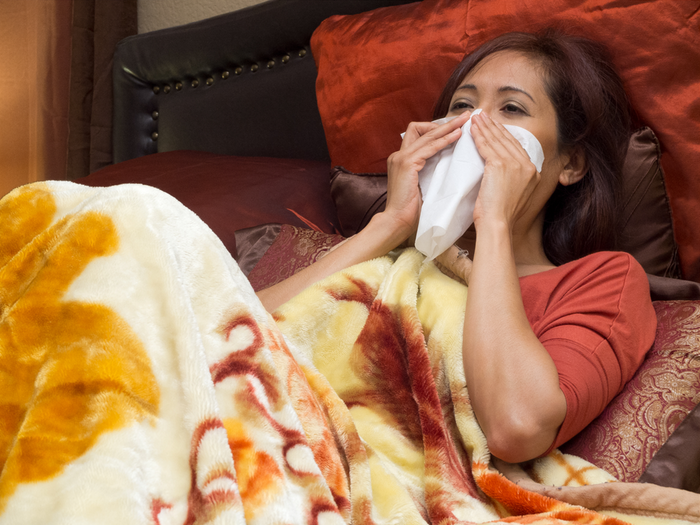 Do your bit for antimicrobial resistance by getting across the message that antibiotics are inappropriate for most colds and sore throats, suggests Victoria Goldman…
Tackling antibiotic resistance is a global health priority. Closer to home the UK's Five year national action plan on antimicrobial resistance (2019-2024) focuses on reducing need for, and unintentional exposure to, antimicrobials, and optimising their use.
This is particularly relevant as the cough and cold season gets underway. A Medicines Evidence Commentary published by NICE in June 2019 described a study which showed that the duration of antibiotic treatment for common infections frequently exceeds guideline recommendations.
The study showed that the most common reason for antibiotic prescribing was for respiratory infections, and more than 80 per cent of prescriptions for acute cough and bronchitis, acute sore throat, acute otitis media and acute exacerbations of COPD were for longer than recommended.
Substantial reductions in antibiotic exposure can be achieved by prescribing antibiotics in line with NICE and Public Health England guidance on managing common infections, the Commentary noted.
Dr Diane Ashiru-Oredope, pharmacist lead for antimicrobial resistance and stewardship at Public Health England (PHE), says that community pharmacists and their teams are well placed to provide effective advice for patients with self-limiting infections and help to support appropriate use of antibiotics.
"With the majority of antibiotic prescribing occurring in primary care, community pharmacy teams have a critical role to play in tackling antimicrobial resistance," she says. "PHE's Keep Antibiotics Working campaign is designed to support healthcare professionals by reducing patients' expectations for antibiotics, and the campaign offers a range of free resources for pharmacy settings.
"Community pharmacy teams are also well placed to provide advice for patients with self-limiting infections, promoting self-care and managing patient expectations by explaining the likely duration of self-limiting infections and the symptoms that require medical attention."
Pharmacy consultations
Most cold and flu symptoms, such as coughs, sore throats and nasal congestion, tend to be self-limiting and can be treated with over-the-counter medicines. Public health campaigns and services are encouraging patients to seek advice at the pharmacy counter, rather than visit their GP surgery.
Under the new NHS Community Pharmacist Consultation Service (CPCS), participating community pharmacies will receive referrals from NHS 111 for minor illnesses such as coughs and colds) or an urgent supply of medicines.
"Patients who have respiratory illnesses this winter should consult with their local pharmacist if they are struggling with their symptoms," says Dr Penny Ward, a GP at Victor Street Surgery in Southampton. "Pharmacists can suggest decongestants and nasal sprays, offer advice on self-limiting conditions and discuss behavioural changes to prevent spread of infection.
"Unfortunately a lot of patients, at some point, have received antibiotics for a viral illness and started taking them just at the time when there is a natural resolution in their symptoms. They then wrongly attribute their improvement to the antibiotics instead of being aware of the natural history of a viral illness."
Kelly Auty, Covonia brand manager, says that medicine counter assistants should be recommending treatment options – something that the grocery shelves are unable to do.
"It's important that pharmacists recognise this strength and educate themselves about the category ahead of the key winter season," she says. "Pharmacy staff need to be aware how to diagnose symptoms of a sore throat, along with the different cough types and the latest range of products available, so that when customers seek help, they have advice tailored to their individual needs."
Many patients don't realise that their choice of product should be influenced by their medical history, such as whether they have diabetes or are already taking any medicines.
"Often over the counter medicines can contain similar active ingredients and an overdose must be avoided," says Kelly Auty. "In addition, it has become increasingly important to establish a person's lifestyle needs before recommending a remedy. Innovation in the category means that there are now options for people who abstain from alcohol, need non-drowsy medicines or have a sugar-free diet. All of this will ensure that the patient gets the most effective remedy for their symptoms."
The pharmacy team also needs to establish whether the customer should be referred to their GP if they have certain red flag symptoms. "Using the usual questioning technique of WWHAM, the pharmacist and their staff can ascertain the exact requirements of the patient and select the most appropriate product," says Kaldeep Singh, head of information at Numark.
"They can then counsel the patient about the correct use and what other products they may be able to use. For example, they would have to be careful about combination products which all contain paracetamol. Generally, if it does not seem quite right and the symptoms are not those usually associated with colds and flu then they should be referred."
Management advice
According to NICE guidelines on acute cough in February 2019, an acute cough lasts on average for around 18 days but can last for up to four weeks without antibiotics.
Pharmacy customers over one year with an acute cough can try honey to ease a cough, while those over 12 years could try pelargonium (a herbal medicine) or cough remedies containing guaifenesin or cough suppressants, except codeine. Customers should be encouraged to seek advice from their GP, however, if their symptoms are getting worse, don't improve after three or four weeks or they feel generally unwell.
NICE guidelines on the management of sore throats in 2018 state that sore throats usually last for up to a week without the need for antibiotics. Customers may be able to ease the pain with paracetamol or ibuprofen and should drink plenty of fluids.
Some adults may also wish to take medicated lozenges containing either a local anaesthetic, a non-steroidal anti-inflammatory drug (NSAID) or an antiseptic, but there's no evidence that non-medicated lozenges, mouthwashes or local anaesthetic mouth sprays will ease a sore throat on their own.
The TARGET (Treat Antibiotics Responsibly: Guidance, Education, Tools) toolkit includes patient information leaflets that can be shared with pharmacy customers during a consultation to reinforce key messages. The leaflets outline the usual duration of common viral infections, self-care advice and when to seek help.
Information on why antibiotics should only be taken when they are really needed is also provided. Leaflets are available from https://www.rcgp.org.uk/targetantibiotics.
Atul Kantaria of Hill Pharmacy in London recommends that pharmacists keep a stock of these information leaflets. "Inform customers that medication will only provide symptomatic relief and also about the importance of adequate hydration and rest," he says.
"Products such as vitamin C with zinc and other vitamins and echinacea can help to boost the immune system. Also offer healthy living advice, such as diet and lifestyle changes, and ask customers to come and see you if they are not any better in a few days."
The pharmacy team should also be able to differentiate between the symptoms of flu and those of a cold. Flu symptoms tend to appear much more quickly and are usually more serious. Annual vaccinations are the best defence against flu complications in people in high-risk groups.
According to PHE, 25 million people in England are to be offered a free NHS flu jab this winter to help to ease pressure on urgent care services over the winter months. This includes all primary school children, who will be offered the nasal spray vaccine. Eligible adults are being encouraged to get their free vaccine from their GP or pharmacy to help protect themselves and their families before flu reaches its seasonal peak.
"Flu is a potentially fatal illness and one that can spread quickly," says Professor Jonathan Van Tam, deputy chief medical officer for England. "As well as getting the vaccine, the public is being encouraged to practise good hand hygiene by catching coughs and sneezes in a tissue, throwing it away and washing their hands afterwards."
Antimicrobial resistance
Public Health England will be revisiting its national 'Keep Antibiotics Working' campaign again this winter to raise awareness of the issue of antimicrobial resistance and reduce public expectation for antibiotics. Leaflets and posters will be available to GP surgeries and pharmacists. According to PHE, over 70 per cent of antibiotic prescribing occurs in primary care.
In January 2019, the government's 20-year vision for antimicrobial resistance report revealed that at least 20 per cent of antibiotics in primary care are inappropriate. "Most antibiotic prescriptions come through community pharmacies and a lot of patients may speak to a community pharmacist before they go to the GP or A&E," says Ade Williams, lead pharmacist at Bedminster Pharmacy in Bristol.
"It's not unusual for a cold or cough to last for two weeks and most people don't rest enough. Their lives are busy so they become impatient and want their symptoms to clear up sooner so ask their GP for antibiotics, believing these will help."
According to Dr Ashiru-Oredope, in her webinar on Preparing for the Antimicrobial Resistance (AMR) Campaign in Pharmacies, all pharmacists should educate patients on correct antibiotic usage when the medicines are dispensed. Many people mistakenly believe that they can't take antibiotics with alcohol, for example, so stop the course early.
Antimicrobial resistance messages can be reinforced in pharmacy emails and bulletins and displayed on the pharmacy websites and social media channels. Pharmacists can also become Antibiotic Guardians (https://antibioticguardian.com), printing and displaying the certificate in the pharmacy, declaring their individual pledge (and encouraging customers to do the same) and registering pharmacy activities online.
"Improving public knowledge and awareness is needed," says Dr. Richard Cooper, senior lecturer in public health at ScHARR, University of Sheffield.
"The recent 2018 Mason et al BMC Public Health paper (referred to in the NICE Medicines Evidence Commentrary) showed that while communications awareness campaigns may not be effective, pharmacist counselling was effective, so there are opportunities there.
"When dispensing antibiotics, pharmacists should re-enforce or remind about key aspects – complete the full course, try to avoid missed doses and that these antibiotics are for the current infection and shouldn't be used for any subsequent symptoms."
Picture: (istock - geotrac)
Sponsored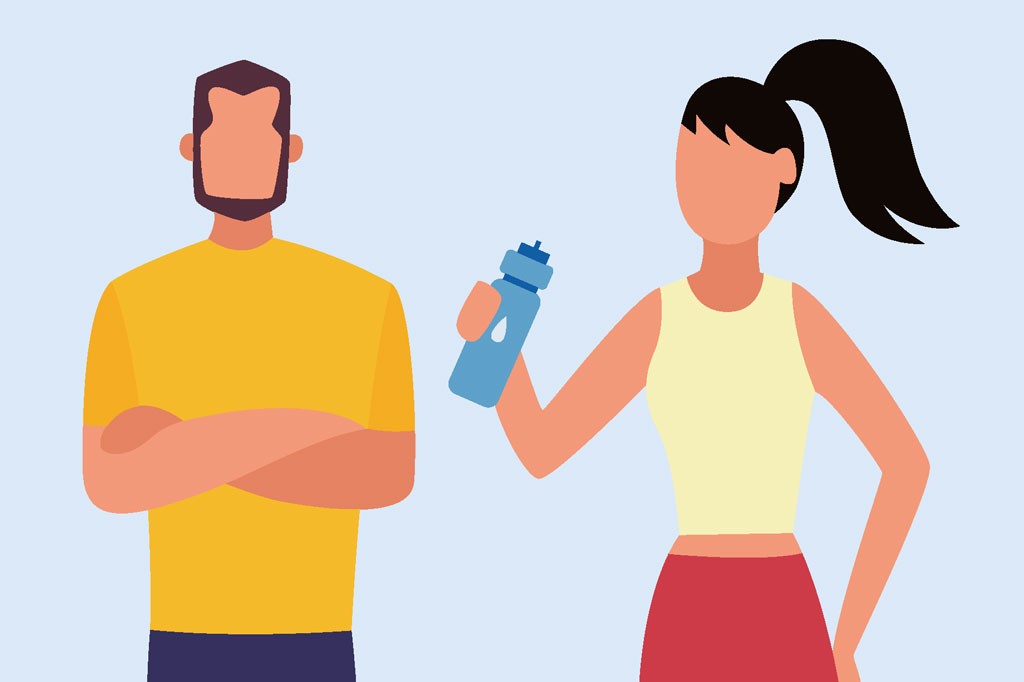 Sponsored education
Understand the important role oral rehydration products play in helping prevent dehydration after illness
Sponsored education
With research suggesting a possible link between COVID-19 and EPs, make sure you're confident discussing EPs and their treatment with customers
Record my learning outcomes