Mixed reaction to proposed oxybutynin POM to P switch
Clinical
Mixed reaction to proposed oxybutynin POM to P switch
A proposal to switch a treatment for overactive bladder in women from POM to P status has received a mixed reaction from pharmacists.
The MHRA has published a consultation asking for views on whether Aquiette 2.5mg tablets (oxybutynin hydrochloride) should be made available for OTC sale to treat women with milder symptoms of overactive bladder that are not controlled by bladder training alone.
Aquiette manufacturer, switch specialist Maxwellia, said the reclassification would enable "a hidden subset of women" to treat overactive bladder without the need to see a GP.
"We see widening access in this way as an important option for people to be able to make their own decisions about their healthcare," said chief executive Anna Maxwell.
The launch would be supported by a bladder training programme called HoldOn. "By combining Aquiette and HoldOn bladder training in a short course of treatment, we aim to help women learn to regain control over their bladders, stop symptom progression, and keep these women out of primary care altogether," Ms Maxwell added.
Some pharmacists were critical of the proposal on social media. Primary Care Pharmacy Association president Graham Stretch said: "I'm an advocate of POM-P [switches] in general, but of all the OAB medications this is by far the least suitable for declassification. A risk:benefit balance would only rarely favour oxybutynin."
He cited "mounting evidence" implicating association of the drug with cognitive decline, changes in brain architecture and the development of dementia.
In response, Anna Maxwell said oxybutynin is recommended by NICE as first-line treatment following bladder training.
"Aquiette is designed for early-stage sufferers of overactive bladder who ordinarily do nothing about their symptoms for up to five years, by which time … they will have progressed to needing long term medication or surgery. When combined with HoldOn bladder training, progression of OAB can be prevented," she said.
Aquiette uses a low 2.5mg dose in a short 12-week (maximum) treatment plan combined with the bladder training and is suitable for women aged between 18-65 years, she added.
"The evidence regarding anticholinergic burden relates to a much higher dose i.e. 10mg used long term in the elderly. It is therefore inaccurate to conflate the same level of risk to the Aquiette pharmacy supply model."
Ms Maxwell continued: "If approved this will be a huge step for women's health. We will be able to build awareness of the condition through advertising and make women aware that they can now do something about their symptoms."
The consultation runs until May 6.
Sponsored
Sponsored education
Identify the 5 key elements to address in your dry skin consultations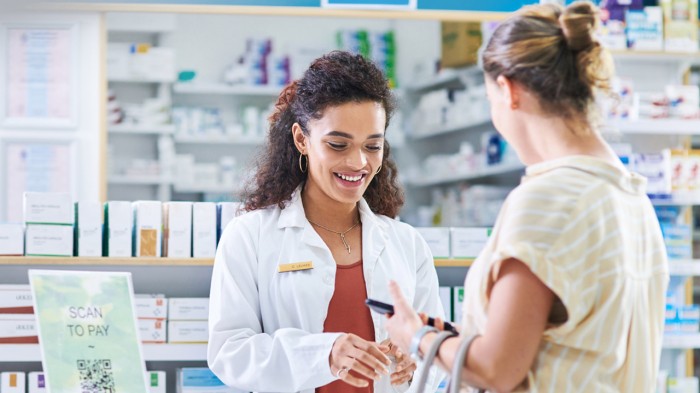 Sponsored education
Refresh your knowledge on managing mild to moderate pain and understand when a combination product can help.
Record my learning outcomes