Category Reviews
Confidence building
How can community pharmacists help women address their health concerns more effectively?
In May 2017, LloydsPharmacy combined with the Daily Mail to reveal women's key health concerns and attitudes towards health information providers. The survey of over 2000 women aged 30 to 80 in the UK found that most women believe they are, at least, in reasonable health, but around half of them still have some healthcare concerns, mainly around weight and exercise.
GPs are by far the most trusted health advisor, although more than 50 percent of women aged 30 to 80 will consider the internet for health advice. Pharmacies are considered a source of health advice by, at least, a quarter of women, but few have had prior interactions with pharmacies for specific help or information. Most who have been to a pharmacy went for help with medicines or pain management advice. When asked, nearly two out of five women aged 30 to 80 say they would consider using other specific pharmacy services, such as blood pressure testing and cholesterol checks. For those who wouldn't consider a pharmacy, 'lack of privacy' was the leading reason.
So how can pharmacies help women address their health concerns more effectively? Emma Lloyd, brand manager at Cambridge Healthcare, says discretion and confidentiality can play a big part for a woman visiting a pharmacy. "Getting the right advice and treatment, and being listened can help address any concerns," she says. "Providing a confidential space, well-trained staff, professional advice and choice of products, and being aware of additional services beyond the pharmacy that could help someone can be invaluable."
Menopause advice
Kirsty Wark's television programme 'The Menopause and Me' in April 2017 brought this often-taboo subject out into the open. In the LloydsPharmacy/Daily Mail survey, menopausal women said their most common symptoms include hot flushes, night sweats, fatigue and mood swings, yet most take no medication for them. While almost three in five women aged 30 to 80 regularly take prescription medicines – the most common being analgesics and statins – HRT is the prescribed medicine women are most likely to be concerned about, providing a key opportunity for pharmacists to offer advice.
Vaginal dryness is another common menopausal symptom, with millions of women suffering in silence. As well as pain during sex, it can cause emotional and psychological distress, low self-esteem and relationship problems. "It's fantastic that celebrities are talking about menopause and Kirsty Wark even made a documentary about it," says Dr Karen Gardiner, Managing Director of Purple Orchid, the women's self-care company, which is the UK distributor of Hyalofemme. "We can talk about our hot flushes and even stress urinary incontinence because we can find ways to laugh about them, but vaginal dryness goes to the core of our womanhood so it's harder to discuss and as a consequence millions of women aren't asking for help."
Lifestyle focus
In the LloydsPharmacy/Daily Mail survey, over half of the women said they regularly take supplements/vitamins, mainly to improve their health or because they were advised to do so by a doctor or health practitioner. Jane Devenish, NHS Standards and Services Pharmacist at Well, says the most important nutrients women need include B complex vitamins to improve mood, calcium and vitamin D for bone health and iron (especially for women with heavier periods). "Smoking is probably the most important thing a woman can do to protect her long-term health," she says. "Quitting the habit will reduce the risk of fatal diseases such as cancer and cardiovascular disease, improve fertility and decrease the appearance of wrinkles." She also suggests maintaining a healthy diet, regular exercise, bone protection and attending health screenings.
Isabelle Nunn, technical and commercial nutritionist at Kinetic Enterprises Limited, says it isn't always simply about treating obvious symptoms, and pharmacists should look at contributing factors that the women may mention. "In particular, looking at their lifestyle and diet, as this can indicate so much about their health," she says. "It is wise to refer them to an accredited nutritional therapist, nutritionist or naturopath if pharmacists feel that the GP may not offer more advice than they have already covered. BANT and CNHC are two professional boards you can refer patients to, for them to look up an accredited nutritional therapist in their area."
Emergency contraception
Sexual and reproductive health is one of the key reasons why women visit their local pharmacy. Yet some women may be reluctant to do so due to embarrassment. Community pharmacies need to do everything they can to make women feel comfortable to ask to speak to a pharmacist in a private consultation room.
"Local pharmacies are well placed as flexible and discreet healthcare destinations that can provide quick and professional support to women," says Emma Marsh, Brand Manager at HRA Pharma (UK & Ireland) manufacturers of the emergency contraceptive pill ellaOne® (ulipristal acetate). "For example, 77 percent of women who access emergency hormonal contraception (EHC) do so from pharmacy as it provides women with convenience of location, flexible hours and advice without the need for an appointment. In addition, because emergency contraception is more effective the sooner it is taken, provision of this service via pharmacy is critical to ensure timely access for women. When providing EHC services, it is important to ensure women feel supported and not judged. By being as approachable as possible, both the woman and pharmacist will gain the most out of consultations, as this could increase the likelihood of women returning for further advice and support for varying conditions."
Health concerns
Many women's health concerns, such as thrush and cystitis, can be managed in the pharmacy setting. But Louisa Banning, Careway pharmacist from Rhymney Pharmacy says it's important to understand that women's health isn't limited to just pregnancy and gynaecology. "There's a whole host of other health issues that we should consider," she says. "Having access to the right health information means women are able to spot issues earlier and know how to seek appropriate treatment. This is where we in pharmacy can really help. Many pharmacies have private consultation rooms where patients and pharmacists can go to discuss more sensitive issues, and I find this often helps patients to open up more. Another key role we can play is in signposting female patients to other relevant healthcare professionals."
Bladder weakness is becoming increasingly normalised, but it still remains a sensitive issue for many women. "To help tactfully broach the subject, pharmacists should be aware of the key trigger points and associated health issues that they could use to signpost the bladder weakness category," says Donna Wilson, TENA Training and Brand Manager. "For many women, bladder weakness is often caused by physical and hormonal changes that occur as they get older. For instance, the onset of the menopause. Bladder weakness products are viewed as everyday essentials, so a limited product offering could alienate customers and encourage them to seek advice elsewhere. To prevent this, a pharmacy should offer a combination of best-selling lines, unique product offerings and NPD to maintain customer loyalty whilst continuing to drive category interest with exciting new innovation."
Sponsored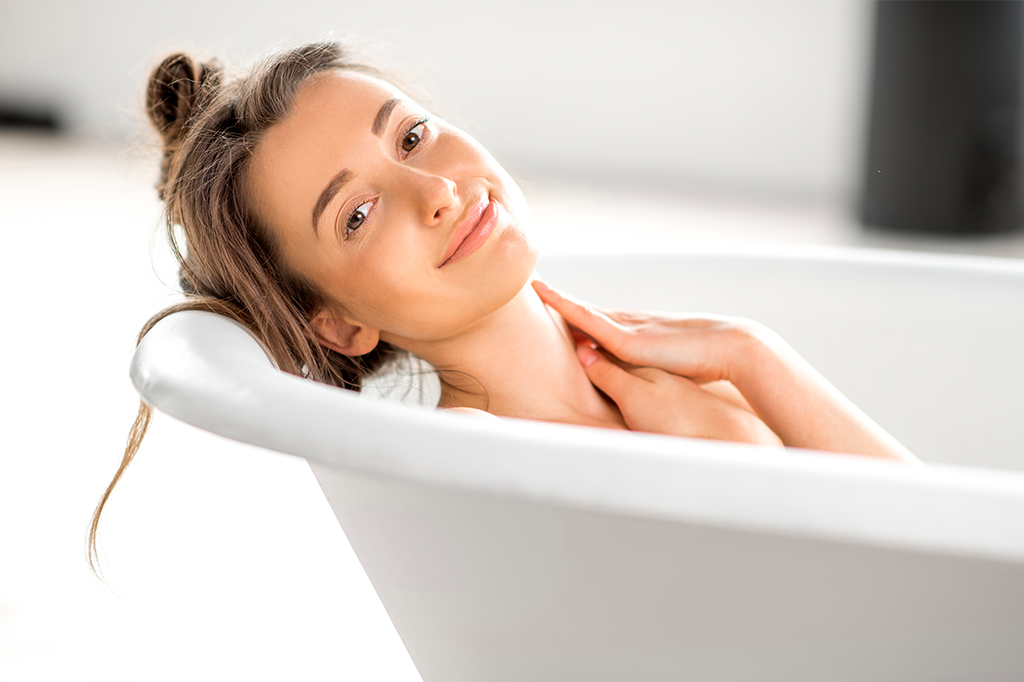 Sponsored education
Learn how a complete regime with appropriate self-care and product recommendations can help soothe very dry skin
Sponsored education
Work through a customer consultation to determine the possible cause of stinging, gritty eyes and recommend an effective treatment to help ease these symptoms.
Record my learning outcomes