Travel health tips for this summer
Category Reviews
Travel health tips for this summer
Pharmacists have an important role in helping consumers become 'bite aware'
Despite recent travel health concerns, such as Zika and Ebola, travelling abroad is increasingly popular, with 800 per cent more families going long haul in the past 10 years. Dawn Gay considers pharmacists' role as travel health advisors
Major sporting events will be dominating our summer schedules this year, from the Rio Olympics to Euro 2016. ABTA reports that six per cent of Brits and 11 per cent of people aged 25-34 will travel to a major sports event in 2016.
Official Olympics travel advice had not been issued by National Travel Health Network and Centre (NaTHNaC) at the time of writing. In the interim, NaTHNaC advises pharmacists to check its website and the Public Health England website for updates. Pharmacists should also make travellers exploring beyond Rio (especially to Amazonian states) aware that they may need vaccinations such as yellow fever.
Travel health clinic company MASTA suggests that pharmacists recommend online resources for Olympic Games travellers, such as the Foreign and Commonwealth Office's 'Stay Ahead of the Games' tips for travel and 'Am I fit to Fly?' advice from the Civil Aviation Authority.
With the largest incidence of Zika virus infections reported in Brazil, pharmacists need to give accurate advice on the health risks to travellers heading to the Olympics and affected regions. Zika virus (ZIKV) is spread by the day-biting variety of Aedes mosquito. The first case was discovered in the Zika forest in Uganda in 1947 and it has since been reported in parts of Asia, Africa, the Pacific islands, Central and South America, Thailand, the Philippines and Cuba. The virus is likely to spread in the future and there is currently no preventative vaccine.
ZIKV infection often displays no symptoms, but they can include fever, headache, red, sore eyes and joint pain, says Mary Gawthrop, travel nurse at NaTHNaC. "The illness is usually mild and short-lived and serious complications are not common," she says.
But there is a possible link between Zika exposure during pregnancy and the birth defect microcephaly. "It is recommended that pregnant women planning to travel postpone non-essential travel to areas with active transmission until after pregnancy."
Zika transmission
Ms Gawthrop says that a small number of cases of sexual transmission of Zika have also been reported. In a limited number of cases, the virus has been shown to be present in semen, although it is not yet known how long this persists. Risk of sexual transmission is thought to be low, but the number of reports is increasing.
Couples not at risk of pregnancy, such as those using other forms of contraception for example, may consider using condoms if the man has an illness suggesting Zika infection. Condom use should commence at the onset of illness and continue for six months. This is a precaution and may be revised as more information becomes available.
Potential links have been reported between Zika and the peripheral nervous system condition Guillain-Barré syndrome. "A potential association of Zika with Guillain-Barré syndrome was first reported in 2014 during an outbreak in French Polynesia," says Ms Gawthrop. "Since then, several countries in South and Central America have reported unusual increases in Guillain-Barré syndrome and a possible association with Zika is being considered."
NaTHNaC advises travellers to Zika regions to seek advice at least four to six weeks before travel. "This is particularly relevant if they are pregnant, planning to become pregnant, suffer from a severe, chronic medical condition, or are immunosuppressed."
NaTHNaC refers pharmacists to the outbreak surveillance database on its website.
Bite prevention
Pharmacists have an important role in helping consumers become 'bite aware' and avoiding being bitten by disease-carrying insects. The Aedes mosquito, which carries the Zika virus, is more likely to bite during the day, so it is important that travellers use an effective repellent and take necessary precautions. And it's not just Zika – according to the World Health Organisation (WHO), there were still 214 million cases of malaria reported in 2015.
Michelle Sellors, specialist travel health nurse for MASTA, advises pharmacists to tell customers to: "Use effective insect repellent and apply this regularly. Wear long-sleeved shirts and long trousers, especially in the evenings. A plug-in insecticide vaporiser may be useful. Air conditioning is known to deter mosquitoes. Taking a mosquito net impregnated with repellent should be considered depending on your accommodation."
Several insect repellent brands are reporting increased demand for their products as a result of the Zika outbreak. The 95 per cent DEET repellent, Ben's, is one such product. Managing director of distributor Ardern Healthcare David Perkins says: "We are seeing a substantial increase in demand for our flagship insect repellent, Ben's 100. This may well be due to all the recent publicity around Zika virus."
Pyramid Travel Products which specialises in advanced travel protection, has changed the name of its Repel 50 medium strength repellent to Trek 50 in order to appeal to long-haul travellers and adventurous types. The repellent lasts for up to six hours and contains 50 per cent DEET. It is suitable for pregnant women.
Jungle Formula Maximum also contains 50 per cent DEET and offers up to 10 hours' protection per single application. It is available in pump, roll-on, aerosol and plug-in formats. The aerosol is suitable for use in pregnancy, but pregnant women are advised not to use plug-ins.
Incognito insect repellent roll-on and spray are also seeing an increase in demand. "Pharmacists may need to wait a few extra days as all of our pharmacy distributors have already sold out, more than once," says Howard Carter, MD of Incognito. "Overall sales of insect repellents have doubled from this time last year."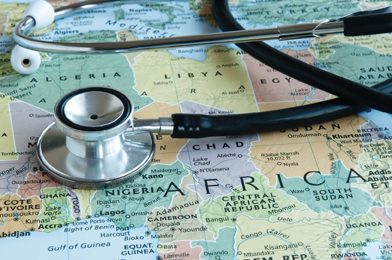 The latest on Ebola
On November 7, 2015, the WHO declared that Ebola transmission had ended in Sierra Leone. Unfortunately, a new case was confirmed on January 15 this year. On March 17, the WHO released a milestone statement to mark the end of this recent flare-up in Sierra Leone, marking 42 days since the last person with the virus tested negative for a second time.
Then, on March 18, two new cases were confirmed in a village in Koropara, Guinea. Emergency measures have been reinstated in the Nzérékoré prefecture.
The WHO says that Sierra Leone, Liberia and Guinea "are still at risk of Ebola flare-ups and strong surveillance and response systems remain in place".
NaTHNaC reminds pharmacists to check the WHO website regularly for updates on Ebola and to use Public Health England's site for guidance and resources for health professionals.
Pharmacists can also advise travellers to check the Foreign and Commonwealth Offices' updates for countries in West Africa.
Hajj and Umrah updates
The yearly Hajj pilgrimage to Mecca, one of the largest mass gatherings in the world, takes place this year between September 9 and 14. The shorter Umrah pilgrimage, which is performed as part of the Hajj ritual, can be undertaken at any time.
NaTHNaC advises pilgrims and seasonal workers heading for the Hajj to check the Saudi Ministry of Health's requirements, which are usually published a couple of months in advance. These include proof of vaccination against meningitis ACWY strains.
It also recommends that pharmacists keep an eye on the websites of the Saudi Ministry of Health and the Ministry of Hajj to keep up-to-date.
For the past few years, the Saudi Ministry of Health has recommended that elderly people, those suffering from chronic diseases, those with immune deficiency, pregnant women and children should postpone the performance of the Hajj and Umrah. This advice is a precautionary measure for vulnerable travellers in response to international outbreaks of disease.
Sponsored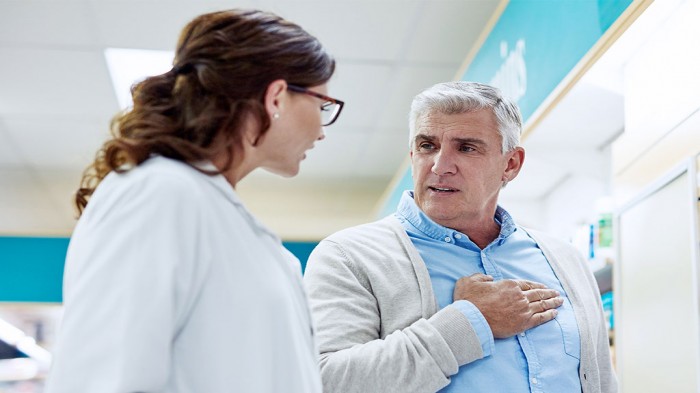 Sponsored education
Discover the key benefits of Guardium so you can recommend this PPI with confidence to help ease heartburn and acid reflux symptoms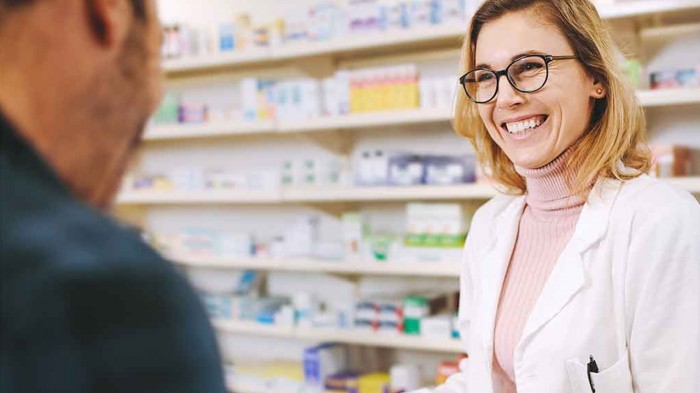 Sponsored education
Update your knowledge on a POM to GSL hayfever switch with this short video
Record my learning outcomes