Category Reviews
Talking heads
Ten million people in the UK suffer from regular headaches, says NHS Direct, while migraines affect one is seven people, according to The Migraine Trust. But the good news is that relief is on the way with some significant new developments in 2018.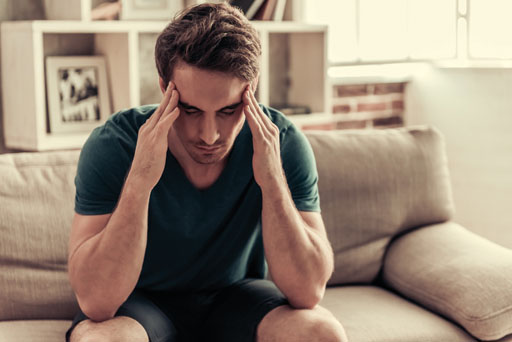 Aground-breaking study presented at the 2018 American Academy of Neurology in April has shown that the monoclonal antibody drug, erenumab, can significantly reduce monthly migraine occurrence in patients. In the trial, 246 participants received 140mg of erenumab or a placebo for 12 weeks. Those who took erenumab experienced fewer acute migraines and a significant reduction in monthly migraine days.
This could be exciting news for sufferers. Simon Evans, chief executive of Migraine Action, says that erenumab and a number of other monoclonal antibody treatments for migraine could be coming to market in the next year or so. "Erenumab has published data showing a 50% drop in migraine days in 50% of patients, including those who have failed with between two and four other treatments. Erenumab began its NICE appraisal on 1 March 2018 and we expect to hear the result in quarter one 2019. NICE has begun a scoping exercise to review a second drug, fremanezumab. They are likely to put restrictions on prescribing given pricing and the size of the overall migraine population, and the drugs are likely to be available only in secondary care," he says.
Evans says the drugs are attracting significant media coverage, leading to an increase in calls to the Migraine Action helpline. "All are monoclonal antibodies and work in varying way on the calcitonin gene related peptide. The drugs, galcanezumab (Eli Lilly), fremanezumab (Teva Pharmaceuticals), eptinezumab (Alder Biopharmaceuticals) and erenumab (Amgen/Novartis), vary in doses, routes of administration and the target of the antibodies," he adds.
Pharmacy's role
Pharmacists have an important – and sometimes tricky – role when assisting headache and migraine sufferers. "The main question to ask is how frequently are they having a migraine," says Evans. "Above three or four attacks a month, then they should see a GP to discuss preventative treatment. An awkward question is how many days a month is the patient taking pain relief. More than around eight days a month can lead to medication overuse headache which exacerbates the migraine."
Despite the high number of headache and migraine occurrences, the pain relief OTC market has seen a recent dip. The adult oral analgesics market lost 1.8%Â in value from 2016 to 2017 (Nielsen Scantrack data to w/e 01.07.17). The Proprietary Association of Great Britain attributes this to trends in consumer behaviour, retailer strategies and discounter growth.
New developments this summer include 
a £1.3m marketing campaign for the sixth biggest OTC brand, Solpadeine. Perrigo says the aim of campaign is to encourage customers to visit pharmacists to seek treatment for acute and moderate pain relief with the strapline: 'Don't let pain hold you back'. This initiative sees the highest brand investment in the range for four years.
The advertising push follows the release of new training materials and visuals in April to aid pharmacists in tackling pain with customers. This includes printed resources and a counter-top mat with a pain scale rating. The tool can help pharmacists direct discussion on pain levels and recommend suitable treatments.
Perrigo's senior marketing director Holly Turner explains: "Our suite of training materials equips pharmacists
with information that will help them make responsible and confident recommendations for consumers, ensuring the right pain relief, for the right pain, for the right amount of time."
Recent research for Solpadeine shows there is a need for more conversations between pharmacists and customers. A patient survey conducted in December 2017 revealed that around a quarter of respondents find it hard to describe how their pain feels, and 62% said they would consider using a stronger type of pain relief if it was effective.
Another headache and pain remedy available in the OTC sector is Combogesic from Thornton & Ross. The product contains paracetamol 500mg and ibuprofen 150mg and it claims to offer 30% more relief than the maximum OTC standard doses of paracetamol (1000mg) and ibuprofen (200/400mg). Combogesic could be an alternative treatment option for customers who are alternating doses of paracetamol and ibuprofen for stronger pain relief, as the dosage is one to two tablets up to three times per day.
Non-drug treatments
Simon Evans says that a number of non- drug options have been trialled to combat migraine symptoms. "Many people with migraine are affected by light and flicker, and modern LED lighting has worsened the situation," he explains. "Research done several years ago identified the problematic frequencies of light leading to the development of Migralens which filter out these frequencies. They can also come with bars, like work glasses which block flicker from the side (particularly helpful when driving in twilight)."
He explains that there are also a number of vitamin and mineral supplements that may help with some people's migraines, particularly vitamin B2 (riboflavin), magnesium and co-enzyme Q10.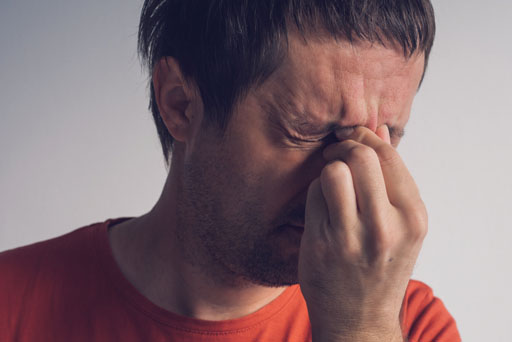 "They are combined in a product called Dolovent. There is published clinical evidence that this product may reduce the impact of a migraine attack, if not its frequency," he adds.
The botanical and herbal category is one of the fastest growing areas in the OTC analgesics market at the moment (Mintel OTC Analgesics, UK July 2017). A duo of GSL Perrigo products, Tiger Balm Red and White, are getting a marketing push as effective herbal remedies for tension headaches this summer. The products contain a warming concoction of camphor, menthol, cajuput oil and clove oil which warms and soothes aches and pains. Tiger Balm Red can be used for the temporary relief of muscular aches and pains, while Tiger Balm White should only be applied to the forehead or the temples.
The campaign runs for 10 weeks starting this month and includes in-store activities and seven weeks of TV advertising. Head of marketing at Perrigo, Laure de Brauer, explains: "Tiger Balm is a heritage herbal brand inspired by centuries of oriental wisdom. With the recent consumer trend of a move towards herbal solutions as a first line of treatment, we are implementing this campaign to emphasise the different ways Tiger Balm can be used."
A US essential oil brand lands in the UK this summer called be.care.love, or BCL. The range includes an essential oil called Head Aid Essential Oil Roll-On which contains peppermint, lemon, lavender, and wintergreen, said to help soothe the symptoms of headaches and migraines.
Kobayashi's Kool 'n' Soothe Migraine has been on the market since 2003, but there is digital advertising planned this month and some new product development coming later in the year. The cooling water- based gel sheets come in packs of four and can be applied to the forehead for around eight hours to soothe headache and migraine discomfort. It is non-medicinal and can be used alongside medication, or by those unable to take medication, such as pregnant women.
Sponsored
Sponsored education
This short video explores the myths around diarrhoea management so you can better support customers who are affected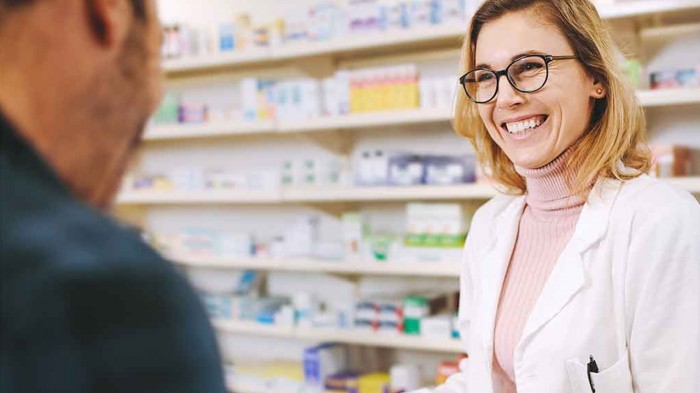 Sponsored education
Update your knowledge on a POM to GSL hayfever switch with this short video
Record my learning outcomes