Category Reviews
Me, myself and I
With the NHS pushing the self-care agenda, pharmacists have an even greater role to play within their communities
With a Pulse survey revealing that average waiting times for GP appointments has increased 30% in a year it is little wonder that patients are turning to community pharmacies for instant results with self-test kits.
Healthcare technology has evolved dramatically over the last decade with the introduction of a variety of self-test kits. From cholesterol and diabetes to HIV and prostate health – patients can now get quick results with the help of their community pharmacy.
"There is a greater focus on self-care and providing people with the tools and knowledge to put them in control of their health and wellbeing," explains Cristina Borsa, senior brand manager at Canesten. "Time poor consumers don't want to wait for a GP appointment. Combined, this has created demand for self-test options which give people the freedom to take action in their own time, assured that they will have a reliable diagnosis."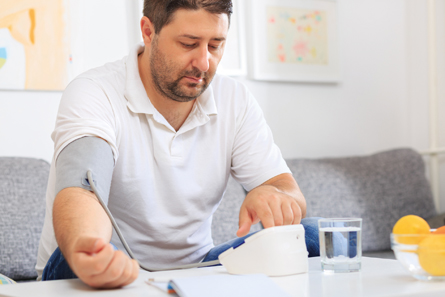 Encouraging self-care will not only benefit patients, but the NHS and local community pharmacies, too. According to the PAGB there are approximately 57m GP appointments every year, at a cost
of £290m to the NHS, for self-treatable conditions – showing the market for self- test products is huge.
"There is a clear need for pharmacies to create in-store public awareness using 'take one' leaflets and counter display units," says Patrick Kirby, director of 1st Health Products.
Events such as Self-Care Week, which took place in November, can help to further promote the importance of not only keeping fit and healthy but educating the general public as to when they can look after themselves and when it's appropriate to seek advice from a pharmacist, GP or other health professional.
HIV
There are many HIV testing choices around, but self-testing has proved extremely popular, with around 30,000 BioSURE self-test kits purchased from April 2015 to March 2016. This is a developing market as accessibility and awareness increases.
"Self-testing is the only way to test wherever and whenever you want and find out your result while you wait, very similar to a pregnancy test," explains Jaime Perkins, UK sales director at BioSURE. "The BioSURE HIV Self-Test needs only a fraction of a drop of blood, is over 99.7% accurate and gives the user their result almost instantly."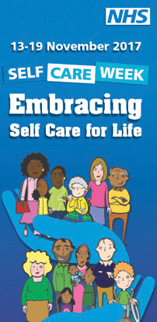 Many patients opt for to self-test as they feel more in control, being able to carry out the test where they feel comfortable as and when it suits them. These kits allow patients to take responsibility for their own health which the NHS is encouraging.
"Being able to make informed choices and assuming responsibility for your own testing is hugely empowering," says Brigette Bard, founder and CEO of BioSure. "People need to know that the only reason to be afraid of HIV now is if you don't know your status. We have the tools at our fingertips to end this epidemic and create the world's first AIDS free generation."
Thrush and BV
In a fast-paced world patients aren't prepared to wait nearly two weeks for an appointment with a GP if they are able to get instant help from their community pharmacy. Today's consumers have little spare time and therefore value every minute saved, even if that means paying a small price.
"People want to feel in control of their health and wellbeing and pharmacies
that offer self-tests like Canestest are enabling women to reliably self-diagnose from the comfort of their own home without feeling embarrassed," says Cristina Borsa, senior brand manager at Canesten. "This assurance means they may also be more likely to come back to the pharmacy and select the right treatment to relieve their symptoms."
Canestest's easy-to-use swab helps patients to determine whether the vaginal pH level is abnormally increased. The results can then be interpreted using the symptoms table on the pack. Once the patient has identified the probable condition they can seek advice from their community pharmacist to help them choose the right treatment.
Cholesterol
With high cholesterol being the leading cause of death in the UK, killing around 300,000 people a year, an ever increasing number of patients are keen to monitor their levels without the need to visit their surgery.
"Around 2.3m people are currently living with CHD in the UK alone," reveals Stephen Mack, CEO of Perfect Vascular Natural. "High cholesterol has no symptoms – people cannot feel the effects it can have on their arteries and heart, hence its name – the silent killer."
The Cholchecker, a new, CE certified home cholesterol testing kit from Perfect Vascular Natural enables patients to test their total cholesterol levels in their own home in just three minutes.
"Cholchecker will help to ascertain whether you have elevated cholesterol," explains Mack. "If levels are elevated, patients should consult their GP for a more in-depth analysis of their LDL and HDL. With two tests in the pack, patients can make any dietary or lifestyle changes and then check their levels again after three months." 
Blood pressure
According to Public Health England's Health Matters – Combating High Blood Pressure report, high blood pressure affects more than one in four adults in England. It found evidence that action to lower individuals' blood pressure reduces the risk to health.
Community pharmacists who already provide free blood pressure testing within their pharmacy can support this service with a range of monitors for patients to purchase and use at home.
"With the introduction of technology such as Fitbits patients already recognise the importance of self-monitoring," says Thorrun Govind, community pharmacist
at Sykes Chemist. "We offer free blood pressure tests to patients as well as a range of blood pressure kits at different price points. We let them know we are happy to offer advice about any readings they take at home too."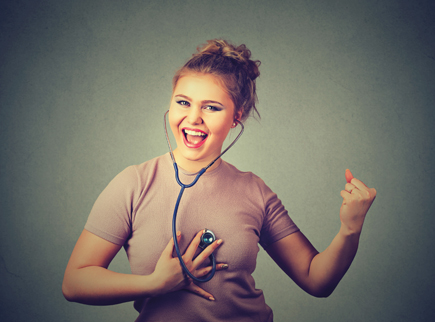 As trained health professionals, community pharmacists can help customers understand the need to know and monitor blood pressure levels and can help them choose the right machine with the correct size cuff.
"Digital monitors measure blood pressure using the oscillometric method
rather than by auscultation, the method typically used by healthcare professionals, where a combination of a stethoscope and an arm cuff is used to take a blood pressure reading," explains Charlie Fox, general manager at OMRON Healthcare UK. "Oscillometric technology measures the vibration of blood travelling through the arteries and converts the movement into digital readings."
OMRON blood pressure monitors use the oscillometric method of blood pressure measurement which means they do not require a stethoscope, making the device simple for patients to use themselves.
"With the ability to take accurate and reliable blood pressure measurements at home using a clinically validated monitor there is a better chance for many to be aware of the dangers of high blood pressure," says Fox.
Home testing kits offer various advantages for both patients and community pharmacists. For patients the privacy, convenience, ease of use, and low cost of such products makes them an appealing first port of call and they provide pharmacists with the opportunity to educate customers, encourage loyalty and increase spend per head. A win: win situation!
Sponsored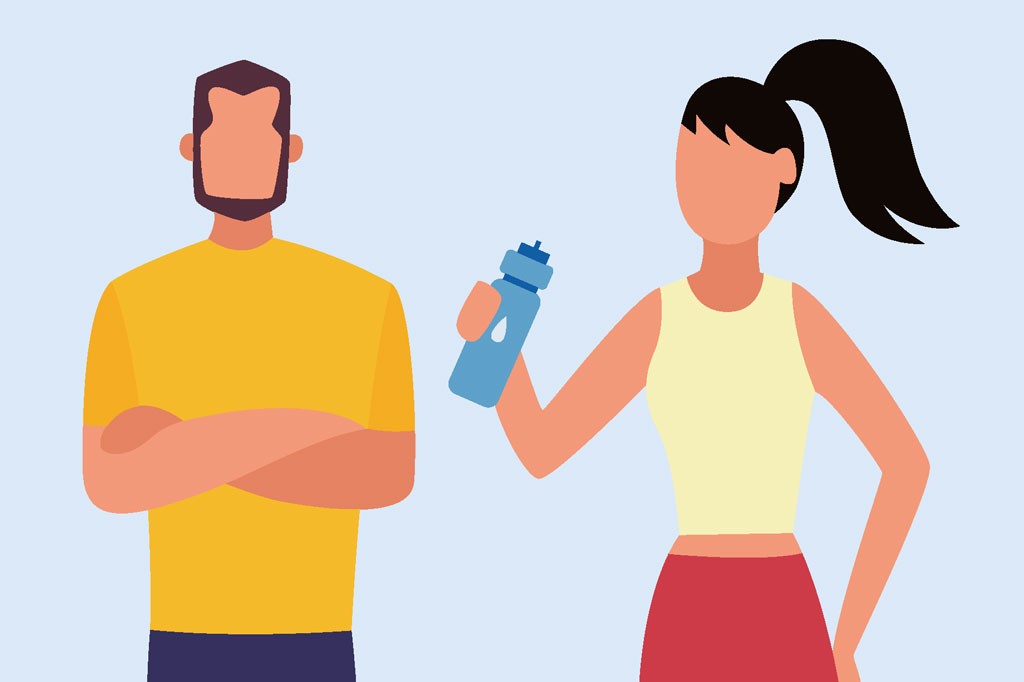 Sponsored education
Understand the important role oral rehydration products play in helping prevent dehydration after illness
Sponsored education
With research suggesting a possible link between COVID-19 and EPs, make sure you're confident discussing EPs and their treatment with customers
Record my learning outcomes