Baby talk needs a big boost
Category Reviews
Baby talk needs a big boost
There are plenty of opportunities for pharmacists to provide expert support and advice for those trying for a baby
Too many women considering pregnancy are still not getting the best health advice. But there's a range of opportunities for pharmacy staff to support women before and after their baby is born
According to a study published in the British Medical Journal last November the prevalence of neural tube defects has not declined substantially over the past 20 years, despite longstanding recommendations that women take folic acid supplements if they're planning to conceive. Neural tube defects affect over 900 pregnancies each year in the UK – that's one in every 1,000 pregnancies. Taking a daily folic acid supplement before and during pregnancy can cut the risk of neural tube defects by around 72 per cent, but many women don't take supplements as recommended.
According to sexual health charity FPA, very little has been done since the mid-1990s to maintain public awareness nor, most importantly, to increase women's intake of folic acid. Research published in the Archives of Disease in Childhood concluded that the UK's failure to fortify flour with folic acid has caused around 2,000 avoidable cases of neural tube defects since 1998. The benefits of taking folic acid during pregnancy seem to have dropped out of the headlines, so there's a new generation of prospective parents who may benefit from pre-pregnancy advice.
The Infant and Toddler Forum (ITF) recently produced '10 steps for a healthy pregnancy' – a practical guide for pregnant women to assess their eating and exercise habits. According to a report published by the ITF in October 2014, 64 per cent of pregnant women would welcome more advice or support.
"Pregnancy is a perfect window of opportunity for women to reassess and improve what and how much they eat and their level of exercise," says Gill Perks, lead midwife at Queen Charlotte's & Chelsea Hospital and a member of the ITF. "Not infrequently, advice is more focused on what women should not eat, instead of what they could do to get healthier."
Pre-pregnancy advice
Sid Dajani, member of the English Pharmacy Board, says there needs to be a national push in relation to pre-pregnancy advice – and not just when customers ask for it. "Pharmacists may be able to ask if a customer is trying for a baby during an MUR, especially if they are discussing medication," he says.
"But they also need to highlight key issues, such as folic acid, vitamin D, flu jabs and gestational diabetes, with a health promotion campaign involving posters and shelf edgers at the baby and pregnancy sections. If women are given good advice when they are trying to conceive, and during their pregnancy, they will be more likely to go back to the pharmacy afterwards and through the baby and childhood years."
Around one in seven couples have difficulty conceiving, according to NHS Choices, and some pharmacy customers may ask for lifestyle advice. "There are plenty of opportunities for pharmacists to provide expert support and advice for those trying for a baby," says Professor Nick Raine-Fenning, consultant gynaecologist and reproductive specialist at Nottingham University Hospital.
"This is a sensitive topic. But pharmacists are well placed to offer advice, in a discreet setting, about the options available to help couples struggling to conceive before they go to see a fertility expert. This includes making lifestyle changes or trying innovative products available in the pharmacy, such as the Stork Home Conception Kit, which is proven to deliver a higher concentration of sperm directly to the cervix compared to natural intercourse."

Sensitive topics
Pharmacists can offer advice and products for health issues that pregnant women or new parents may not discuss with other healthcare professionals at routine appointments. Bladder weakness is an important example.
According to Donna Wilson, TENA training and brand manager, up to 69 per cent of pregnant women and new mums experience occasional leaks. "It is likely that this will be the first time they have ever experienced light bladder weakness," she says. "Therefore, feelings of confusion and embarrassment can often be commonplace due to lack of understanding about light bladder weakness and the solutions available.
"Pharmacy staff should watch out for pregnant or new mums purchasing feminine hygiene protection as it is likely that they are experiencing bladder weakness due to their pregnancy and feel too uncomfortable, or might not be aware of the purpose-made products available, to openly shop the category."
Crosscare recently launched Colief Mum To Be Cream, a pre- and post-natal moisturising cream to fight against the appearance of stretch marks and protect against the uncomfortably itchy dry skin frequently experienced by pregnant women. "Surveys of new mums in the first year after birth have shown that only a quarter of women feel as good about themselves as they did pre-baby," says Sharon Skelton, general manager, Europe, Crosscare. "Colief wants to help new mums make time for looking after themselves to make sure they are able to enjoy this special time in their life."
Nappy rash options
In addition to an ongoing partnership with Emma's Diary, Metanium has been working closely with Your Baby Club to sample its Everyday Barrier Ointment (for nappy rash prevention).Your Baby Club has around 720,000 registered members who receive daily emails highlighting the latest offers and competitions. Pregnant and new mums have been invited to enter a competition to win one of 5,000 baby goody boxes containing baby-related samples.
In a recent survey of those receiving the boxes, two thirds had already tried Metanium Everyday and it was rated in the top three samples in the box.
Post pregnancy
Advice doesn't stop once the baby is born, as it can take weeks or even months to recover from pregnancy and childbirth, and many new parents are daunted by parenthood. "Their baby's health is absolutely paramount during those first few weeks and months," says Dr Karen Gardiner, managing director of Purple Orchid Pharma. "New mums have a lot to cope with, and a pharmacist who can confidently advise on the safety and tolerability of the products they are providing will be an enormous help to them."
Lana Orton, Purple Orchid Pharma online marketing manager, who's also a pharmacist with two children in nursery, says it would help new parents if pharmacists made the pregnancy and babycare category clearly visible and orderly, and in a place where it's easy to manoeuvre a buggy. "We know that mums ask each other for solutions to problems either online or in groups such as the National Childbirth Trust," she says. "Part of that is sharing information about pharmacies that they trust to ask for advice.
"Local experts thrive if word of mouth is positive in this group, so use your social media, website and email marketing to link with them and say you're there to help. We can list pharmacies as stockists, connect on social media, send information or offer other support. For instance, we are doing a lot of sampling with breastfeeding groups such as NCT this summer and our literature lets people know that they can get the products in their local pharmacy." 
 
Zika advice
The ongoing outbreak of Zika virus infection, mainly in South and Central America and the Caribbean, may be of concern to pregnant women who are travelling abroad this summer. The World Health Organisation is recommending that pregnant women don't travel to areas with ongoing Zika virus transmission (including Rio de Janeiro).
Anyone considering travel to the Olympics should follow the latest travel advice, practise bite avoidance measures (including using insect repellents containing 50 per cent DEET) and practise safe sex. Pregnant women's sexual partners who are returning from areas with circulating virus should practise safer sex or abstain throughout the pregnancy.
Public Health England has produced a guide to Zika virus for primary care. Information on all resources is available from www.gov.uk/guidance/zika-virus.
Sponsored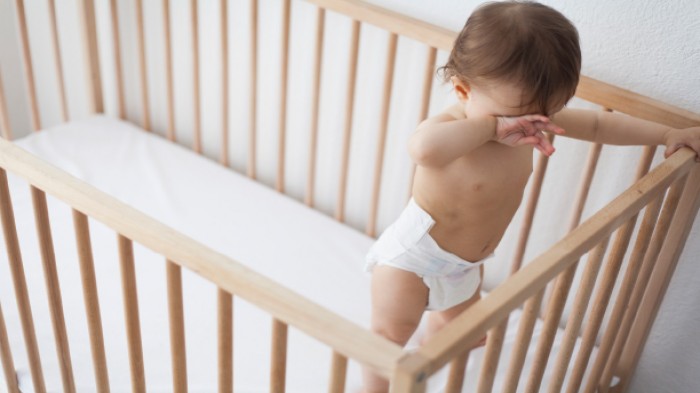 Sponsored education
Prepare to advise parents and carers on appropriate management of their children's eczema.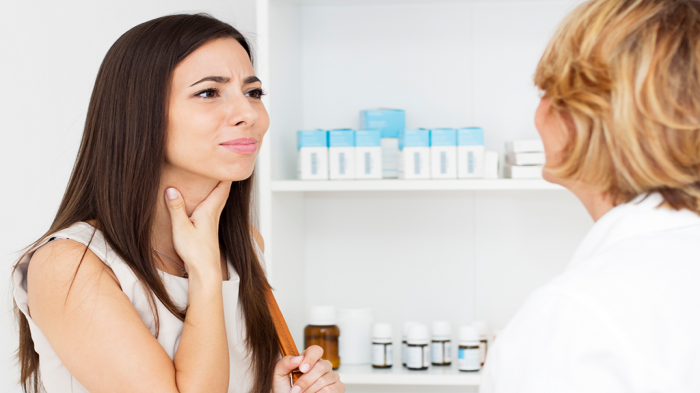 Sponsored education
This module will help you to understand and educate customers about the risks of antibiotic resistance, and recommend products to help them effectively manage their sore throat symptoms.
Record my learning outcomes