The price is not always right
Business
The price is not always right
Competition between generics manufacturers keeps prices down and saves the NHS millions. Pfizer and Flynn Pharma were fined £90m last month for hiking the price of one product at great expense to the NHS. Victoria Goldman reports
Pfizer and Flynn Pharma were fined a record £90m last month for inflating the price of phenytoin sodium capsules. The Competition and Markets Authority imposed an £84.2m fine on the manufacturer Pfizer, and a £5.2m fine on the distributor Flynn Pharma, after finding that each broke competition law by charging excessive and unfair prices for the medicine in the UK. The CMA also ordered the companies to reduce their prices.
The price of phenytoin sodium capsules increased by up to 2,600 per cent overnight after the drug was deliberately de-branded in September 2012. As a result of these price increases, NHS expenditure on phenytoin sodium capsules increased from about £2m a year in 2012 to about £50m in 2013. UK prices have also been much higher than in any other European country.
Prior to September 2012, Pfizer manufactured and sold phenytoin sodium capsules to UK wholesalers and pharmacies under the brand name Epanutin, and the price was regulated. In September 2012, Pfizer sold the UK distribution rights for Epanutin to Flynn Pharma, which de-branded the drug, meaning that it was no longer subject to price regulation.
Since September 2012, Pfizer had continued to manufacture phenytoin sodium capsules and supply them to Flynn Pharma at prices between 780 per cent and 1,600 per cent higher than those of Epanutin. Flynn Pharma had been selling on the products to UK wholesalers and pharmacies at prices between 2,300 per cent and 2,600 per cent higher than before September 2012.
The CMA found that both companies had held a dominant position in their respective markets for the manufacture and supply of phenytoin sodium capsules and each had abused that position by charging excessive and unfair prices.
Warwick Smith, director general of the British Generic Manufacturers Association, said: "Pfizer's cynical behaviour flies in the face of the virtuous circle between innovator and generic companies which normally works extremely well in the interests of patients and the NHS.
"In our view, the role of the so-called research-based sector is precisely that: to innovate and develop new medicines to deal with currently unmet clinical need. The main job of the generic sector is to introduce competition when the innovators lose their monopoly due to patent expiry.
"When originators put their resources into artificially increasing the commercial value of their older products by extending their monopoly, they not only cost the NHS more money, but fail to live up to their promise to society to deliver much-needed new medicines.
"Generic companies sometimes need to invest significantly in older medicines to keep them on the market, and to meet current regulatory standards. This might lead to increases in price, which would be justified in the interests of patients. But we would never support activity designed purely to artificially increase prices. This equally breaks the virtuous circle of which the industry in the UK – originators and the generic – can be rightly proud."
Better value from generics
According to the King's Fund report, 'Better Value in the NHS', published in July 2015, increased generic prescribing rates – up from 20 per cent in 1976 to 84 per cent in 2013 – have saved the NHS around £7.1bn and allowed more than 490 million more items to be prescribed. But choosing generic medicines isn't solely to do with making a saving or being 'good for business', it has to be right for patients' needs.
The price of phenytoin sodium capsules increased by up to 2,600 per cent overnight after the drug was deliberately de-branded
"It's clear that there is still a place for both brand and generic products in the pharmacy market," says Mandeep Mudhar, director of marketing at Numark. "Opinions will continue to develop over time, depending on customer acceptance and manufacturing guidelines. What pharmacists can do is ensure they keep up to date with the latest trends, deals and customer requirements to ensure they are providing best-practice advice at all times, while also nurturing those all-important patient relationships."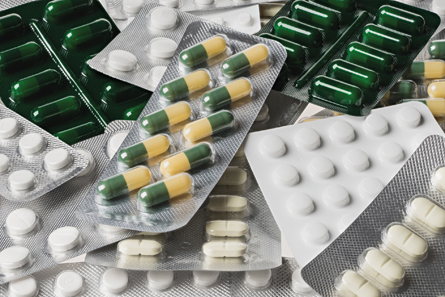 According to Dr Mudhar, if pharmacists are simply looking for the most cost- effective option, generics are the way to go. "However, there are of course clinical exceptions to this, such as when patients don't respond to the generic as well as expected," he adds. "Also, for sustained- release products or products with a narrow therapeutic index, patients should be kept on the same medication that they're used to."
Peter Ballard, regional director UK and Ireland at Accord Healthcare, says the guidelines are quite clear when it comes to prescribing. "Where the nature of the medication is such that a patient's condition will be better controlled if they consistently receive a certain brand, then this would be prescribed and dispensed with the same brand each time," he says.
"Generally, the MHRA mandates any products to be branded for the very purpose of ensuring consistent patient supply. Products in this category are typically slow release, once daily, or products with a narrow therapeutic index, the bioavailability of which may vary from one manufacturer to another. However, there are a number of products that are branded but may be interchangeable with un-branded generics with no risk to patients."
Educating patients
UK patients are now becoming more accepting of generic medicines. "Educating patients on the differences between brand and generic products was historically another barrier for pharmacies to overcome, but it is getting easier," says Dr Mudhar. "While there will always be patients who want a certain shape or colour tablet, people are generally much more accepting than they once were – simply because they trust the system. There's also the support deals out there to consider. Manufacturers of originator brands will often fund the difference between their brand and the generic equivalent to encourage pharmacists to dispense it in preference."
According to Ash Soni, member of the RPS English Pharmacy Board, in some cases, however, patients do see a noticeable effect. "Sometimes a generic medicine isn't suitable for a patient, so it's important that
a pharmacist speaks to the GP to discuss the available options," he says. "Some patients say that generic salbutamol doesn't work for them but Ventolin does, for example. This may be reported initially to a pharmacist but it's important that it is recognised by their doctor too. What's been dispensed needs to be on record, so contact between the pharmacist and GP is very important."
According to Mr Ballard, there's an increasing need for pharmacists to have closer working partnerships with GPs to boost generic prescribing. "Whereas in the past, the role of pharmacists was a more reactive one and they would simply provide the patients with what was prescribed (only occasionally liaising with
a GP in case a product was unavailable or the handwriting unreadable), today the situation has changed dramatically. At Accord, we consider the patient's needs first and foremost, but at the same time we do see the need for ensuring control of costs associated with that care."
Biosimilar awareness
Biosimilar medicines are playing an increasingly important role in healthcare, yet take-up remains low. They are not considered generic equivalents to their originator biological medicine, because the two products are similar but not identical. According to the British Biosimilars Association, the uptake of biosimilars varies widely between the UK and other countries, and within the UK itself.
Mr Smith says it is vital that the UK maximises the potential offered by increased use of biosimilars. "The cost savings that can be achieved through the use of biosimilar medicines in place of their equivalent, less cost-effective, originator drugs will release much-needed funds to the NHS when budgets are under significant pressure," he says.
It's too early to know whether fluctuating exchange rates will have an impact on the generics market, but Mr Smith expects prices to be affected. "Even products manufactured in the UK have imported raw ingredients," he says. "The prices are in euros and dollars and there is already an impact on cost. Everyone is looking at Brexit although it's still too early to see what will happen as a result of this."
Mr Ballard believes currency fluctuations are going to affect the generics market in the coming months. "Most manufacturers have long supply chains and the stock currently being provided will have been ordered early in the year," he says. "This means that the impact of increases in API costs, excipients prices, shipping – and all the costs typically borne from overseas – will only flow through and impact stocks arriving in the UK from early in 2017."
Sponsored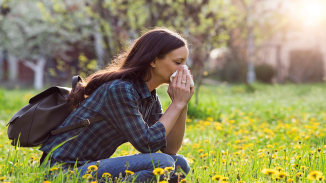 Sponsored education
This module will improve your hay fever knowledge, helping you to understand its impact on sufferers and recommend the right products to ease symptoms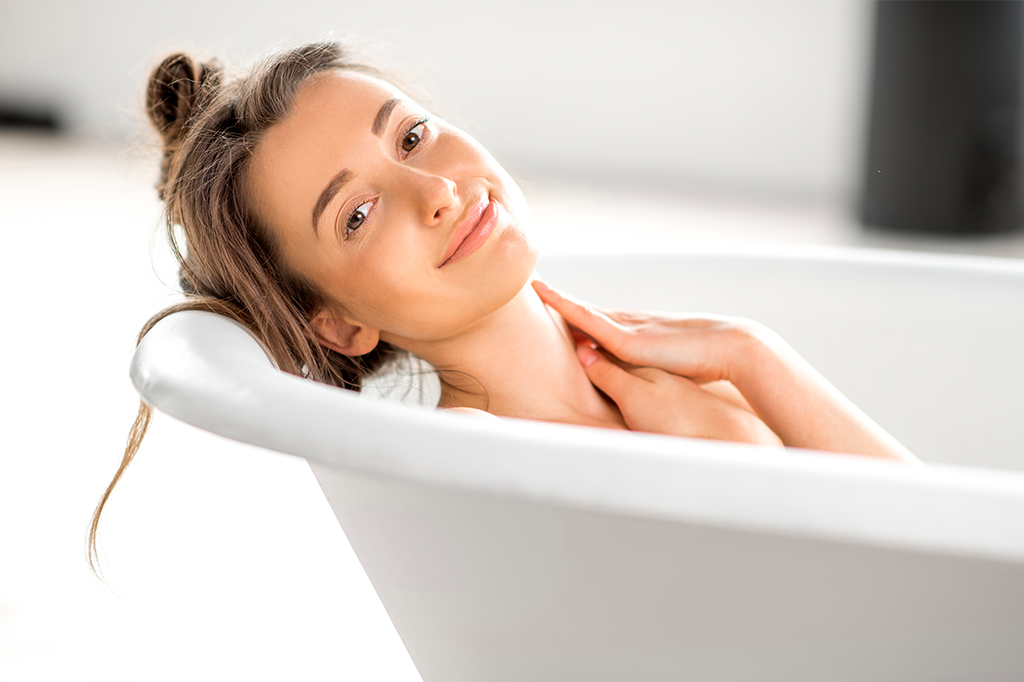 Sponsored education
Learn how a complete regime with appropriate self-care and product recommendations can help soothe very dry skin
Record my learning outcomes