Government imposes funding cut
Business
Government imposes funding cut
These will be very challenging times
The Government has imposed a two-year funding package on community pharmacy, with a £113m reduction in funding for 2016/17.
This will take total funding to £2.687bn for this financial year. This is a reduction of 4 per cent compared with last year, but it will mean that contractors will see their funding for December 2016 to March 2017 fall by an average of 12 per cent compared with current levels.
This will be followed by a reduction to £2.592 billion for the financial year 2017/18, which will see funding levels from April 2017 drop by around 7.5 per cent compared to current levels.
Read the government documents outlining the package, including their impact assessment and a list of pharmacies eligible for the Pharmacy Access Scheme, here. PSNC will shortly be publishing indicative income tables to help contractors to predict the impact on their businesses.
As part of the package the Department of Health (DH) will make changes to the way in which funding is distributed, introducing quality payments and a Pharmacy Access Scheme (PhAS). Further information on these and on which pharmacies will be eligible for the payments is outlined in PSNC Briefing 057/16.
The Government has also recently announced a pharmacy urgent repeat medicines supply pilot, along with plans to refer NHS 111 callers with minor ailments to pharmacies. The service specification for this is still under discussion but further details are also available in PSNC Briefing 057/16.
The imposition, which was announced by minister David Mowat in Parliament today, comes after PSNC unanimously rejected the package last week. PSNC Chief Executive Sue Sharpe said: "Today's news is extremely disappointing but does not come as a surprise; it became apparent some time ago that the government was unshaken in its determination to make a massive cut to community pharmacy funding by reducing fees and allowances. Indeed, it has been clear in both the wording of the original letter sent on December 17 and in our discussions with the government and NHS since then that there was to be no genuine consultation on the total funding sum."
In response to the consultation on changes to community pharmacy, PSNC set out the need for the government to make decisions about community pharmacy services based on a number of principles that put the needs of patients and communities, as well as evidence, at the heart of the process. "Sadly, this has not been the case, and we are instead now seeing the implementation of a decision for which no evidence has been produced and which many people, including patient and GP groups, have warned will have a detrimental effect on patient care and lead to further pressure on other healthcare services. This is a short-sighted and ill-judged approach to take, particularly when alternative constructive proposals that would address the need for the NHS to make cash savings have been put forward by PSNC.
"We would strongly advise contractors to make whatever provisions they can for the funding reductions. These will be very challenging times." Pharmacy owners would be forced to take steps to reduce costs. These were likely to include reducing opening hours and staffing, and stopping the provision of services which they are not obliged to provide, such as home delivery of medicines and the supply of medicines in compliance aids.
"We will encourage LPCs and contractors to get together to consider how they can ensure vital local services are maintained. They may need to approach local commissioners to seek funding for services where they are not able to cover their costs."
Pharmacy Voice has described the proposals as "incoherent, self-defeating and wholly unacceptable". Chief executive Rob Darracott said: "Despite the announcement, Pharmacy Voice is determined to ensure the long-term sustainability of community pharmacy and vital patient care is not put at risk. We will now redouble our work to promote the positive vision set out in the Community Pharmacy Forward View and will work closely with national and local partners to demonstrate how implementing it can deliver savings and improve health across the country.
"At the same time, we will build on the enormous good-will we have generated within Parliament, amongst the public and with NHS and local government colleagues in support of an expanded role for pharmacy within primary care and public health."
Sponsored
Sponsored education
Bust the myths around acne causes so you can recommend effective products and self-care advice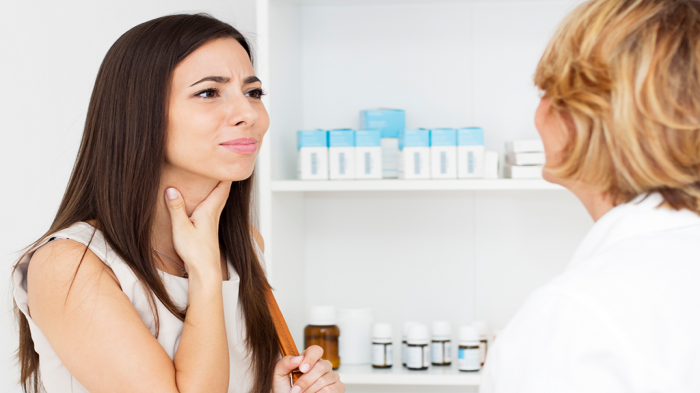 Sponsored education
This module will help you to understand and educate customers about the risks of antibiotic resistance, and recommend products to help them effectively manage their sore throat symptoms.
Record my learning outcomes