Winners' stories: The pride of Portsmouth
Awards
Winners' stories: The pride of Portsmouth
Winner of this year's Key Staff Award, Annie Clarke tells ICP how working alongside gifted and committed colleagues has inspired her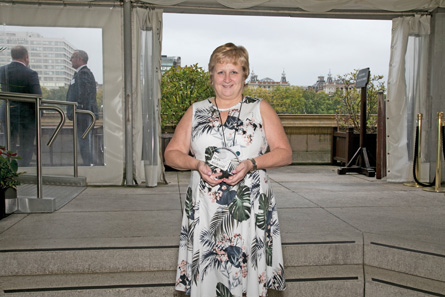 According to Sarah Coffin, pharmacist at City Pharmacy in Portsmouth, the sole aim of Annie Clarke, this year's Key Staff Award winner, is to "provide the best possible service to the community" and has developed a reputation at City that "whatever the issue, Annie can find a solution".

Annie is the dispensing manager at the centrally-located pharmacy and has worked there since 2000. "Opportunities for progression were readily available as City Pharmacy has always promoted education and learning initiatives for all team members," she says. "Within three years I had successfully completed NPA Interact and had commenced the NVQ 3 qualification syllabus for Pharmacy Technicians. I attained the NVQ level 3 qualification in 2005. Having worked within the dispensary for a number of years and with the benefit of a robust and comprehensive development foundation, I completed the Accredited Checking Technician qualification in 2006. Training and development has been ever-present throughout my career with City Pharmacy."

Wide-ranging role
Magnanimous in winning, Annie puts her success down to working alongside "gifted and committed colleagues whose enthusiasm and experience has been inspirational". It's the breadth of Annie's involvement at City that impressed the judges. Among tasks she has taken on are the creation of a "resource roster", which allows day-to-day work to be scheduled efficiently within the business. She has also generated a form for capturing information about patients whose medication is organised on a weekly or monthly basis using the Nomad system.

Annie is proving to be an able teacher, having completed the mentoring of three colleagues as medical counter assistants, overseen the training of a Healthy Living champion, and is in the process of mentoring the progress of four MCAs as their roles develop. She plays a part in new initiatives on patient services, too. The most recent was participation in a pilot project, sponsored by the University of Surrey and the Movember Foundation, to help patients with prostate cancer recover after surgery. The objective of the project was to support men through recovery by helping them to understand potential life-style risks and provide them with resources to improve exercise and diet. The project was aimed at testing whether this "personal life-style prescription" was deliverable through selected community pharmacies. The project leader gave Annie the dual requirements of technician and pharmacist because of her experience and abilities. She was the only community pharmacy participant to fulfil both roles. This involved completing various anthropometric and other tests as well as giving advice. She delivered these services to 21 patients over a seven-month period.

Annie has played a significant part in the pharmacy's redesign, too. She was the originator of the children's area, which provides a safe space for education and amusement and an area where nervous children can feel comfortable while being seen by a pharmacist or other member of the team.

"We are a community pharmacy and the community deserves extremely high standards of professional service," Annie maintains. "Our patients are welcomed into a vibrant, friendly, transparent environment where they are able to feel more comfortable and communicative. This enables us to provide the most expedient, professional and accurate service for our patients.

"Working one-to-one with patients making genuine and challenging attempts to make significantly beneficial lifestyle changes is very demanding, very worthwhile and very inspirational!"

Annie is excited about the future. The pharmacy will continue to increase the scope of its services and maintain its position at the forefront of new initiatives, pilot schemes and development opportunities, she believes. "We are maintaining and increasing our dialogue with local GP surgeries in order to further enhance the necessary 'working together' relationship that will benefit the overall care package for community patients," she says. "We take pride in our independent status, promulgate it and utilise it to maximise our day-to-day efficiency and effectiveness."

Personally, Annie is keen to pursue further opportunities for development and learning as well as continue to share her knowledge and experience with colleagues.
Sponsored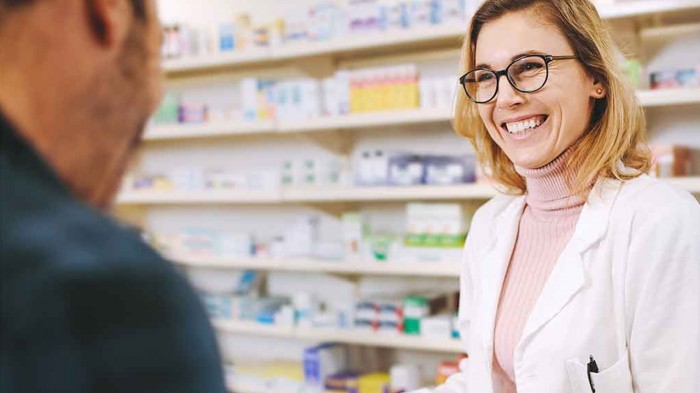 Sponsored education
Update your knowledge on a POM to GSL hayfever switch with this short video
Sponsored education
With research suggesting a possible link between COVID-19 and EPs, make sure you're confident discussing EPs and their treatment with customers
Record my learning outcomes