Innovation: the key to success
Analysis
Innovation: the key to success
Entrepreneurs will continue to be successful whatever happens because it's what makes them tick
Pharmacy Voice chair Claire Ward argues that contractors should consider innovating now, rather than waiting for change to be done to them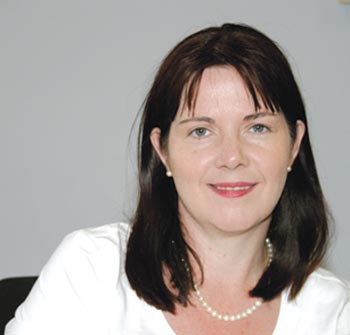 The expression 'may you live in interesting times' has been rather over used in recent weeks. But given the disruption we have had in politics and the financial markets, I think I could have happily had a little less excitement and a bit more certainty. Whatever the outcome of both political change and the implementation of the referendum result, we are going to see some real change to the way in which our politics operates and our politicians respond.
However, it has made me think more about how business can and will adapt to change. Entrepreneurs will continue to be successful whatever happens because it's what makes them tick. They look for opportunities, gaps in the market. They don't worry whether the market is changing or not; they may even be the ones prompting the change.
Sometimes you play the hand you are dealt; not being adventurous but playing it safe. At other times you need to change the rules of the game completely. That is precisely what the disrupters in the business world have been doing rather successfully. Uber, Airbnb and Alibaba are textbook examples of innovators who are rewriting the rules of the game.
So, what can community pharmacy learn from the disrupters, at a time of huge challenge and uncertainty? I'm sure there will be some contractors who will continue to play it safe, operating in a business environment that they know, doing what they know and what they do best and do often – dispensing and advice.
Some will wait for others to show the way to do things differently, before the changes in funding hit. Some might argue that Pharmacy2U are the disrupters of the sector, though I am not convinced, since they are not exploiting the potential of community pharmacy, just taking what looks like an easy route to more business. I am not convinced that they have an answer that secures improved care and better outcomes, which is where the future of the sector must lie if there is to be one for the network within the NHS.
Thinking differently
By the time this column is published,we may know more about the contract settlement for 2016/17, making the immediate future for individual independent contractors a little clearer.
But it seems to me that we ought to be focusing on those contractors who are already thinking differently. They have not waited for permission, or for legislation that forces change, nor have they waited to see the impact of the funding cuts before responding to them.
They have already started to work on models for community pharmacy that build on the essential elements, but develop them to meet the changing demands of patients and consumers. More importantly, some have reached out to others with a similar outlook on life, who also want to think differently.
Industry awards are peppered with examples of community pharmacists who are making small but significant changes to the way they work. Like the contractor who has not waited for the expansion of the pharmacist in the GP surgery scheme, but has instead offered an opportunity for a retired GP to use his lifelong skills to undertake appointments in his pharmacy part time.
Or the pharmacy that has developed a multidisciplinary team working with a district nurse and a physiotherapist operating from the practice to offer a range of ways to promote wellness. Or the group of pharmacies that have joined together to provide services to the local clinical commissioning group, making sure that every pharmacy in the CCG has something to offer to patients and the community, and everyone gains from working in partnership.
Or the pharmacy that is exploring private services to support healthy living for families in response to warnings of obesity in children, building evidence of value, so that local health and wellbeing boards will commission it more widely.
These are real examples of pharmacy contractors who are not waiting for permission to do things differently, but working out who they need to partner with and what their patients and community needs are, so they can develop their businesses to meet those needs.
Don't wait, innovate
Whatever happens in the wider political and financial world, we know that healthcare will remain a core necessity but we also know that community pharmacy, like the rest of the NHS, has to adapt to demonstrate evidence of patient outcomes and value for taxpayers.
The jumble of ideas we've seen set out by the NHS over the past six months tells me contractors cannot afford for policy makers to set the parameters, but are themselves in a better place to offer solutions, including by pursuing their own local partnerships and ideas, showing what innovation at a local level can deliver.
Over the coming months, Pharmacy Voice will continue to encourage the sharing of ideas amongst contractors, so that the rest can learn from the best. We want to hear from you and we want to share with you the ideas that are working for others so that you can adopt them in your own pharmacy, where they feel right for you and your community.
Sponsored
Sponsored education
With research suggesting a possible link between COVID-19 and EPs, make sure you're confident discussing EPs and their treatment with customers
Sponsored education
This module highlights a new opportunity to treat heartburn and reflux in the pharmacy with Omeprazole 20mg, which is newly available for customers to purchase OTC.
Record my learning outcomes