Depression doubles in over-70s during pandemic says Age UK
Support
Depression doubles in over-70s during pandemic says Age UK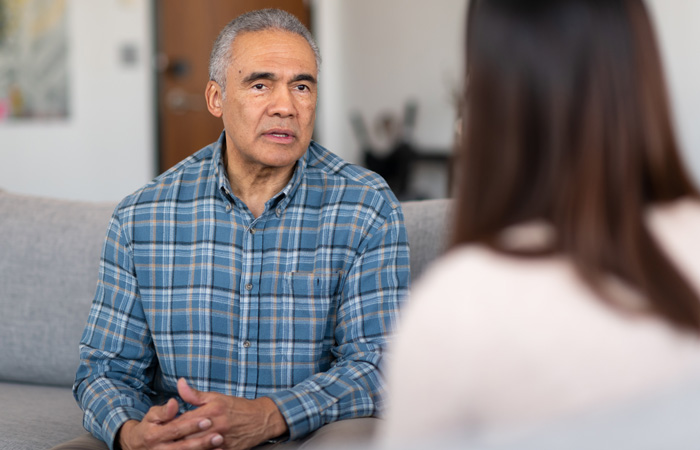 Rates of mental illness among over-70s have climbed significantly during the Covid-19 pandemic, a leading UK charity has said as it launched a new guide for health workers.
Rates of depression in people aged 70 and older have doubled and one in three people over 70 reported high levels of anxiety, Age UK revealed.
The charity teamed up with a group of mental health experts and charities including the Mental Health Foundation to launch the Improving Access to Psychological Therapy (IAPT) Older People's Positive Practice Guide, which is aimed at improving older people's access to talking therapies.
The guide, which will be published by the British Association for Behavioural and Cognitive Psychotherapies, aims to support health professionals in identifying and addressing the barriers older people face when accessing support for mental health issues. These can include disparities in referral rates and the attitudes and behaviours of both health workers and older people.

"This guide addresses the many reasons that prevent older people from accessing talking therapies," said Age UK charity director, Caroline Abrahams. "Age UK's own evidence shows that older people often do not ask for support with mental health problems but when they do, they are more likely to be prescribed medication rather than psychological therapies."

The charity said that even prior to the pandemic, older people were already under-referred for IAPT or talking therapy services. It believes that while at least 12 per cent of people accessing IAPT services should be 65 and over, only 6-7 per cent of this group have been accessing such services in the last 10 years.
These rates have dipped even further in recent months despite the acute pressures facing older people during the pandemic.
Ms Abrahams said: "Mental health problems may be poorly addressed in health settings because mental health is seen as secondary to physical health problems, but depression and anxiety disorders should not be dismissed as an inevitable outcome of old age. Therefore, it is essential that we tackle any misconceptions about mental health and older people head on.
"Recovery rates for older people who access IAPT services are better than those reported for the under-65s, which is why it is vital that we change attitudes so we can improve the quality of life of our older people."
Sponsored
Sponsored education
This module highlights a new opportunity to treat heartburn and reflux in the pharmacy with Omeprazole 20mg, which is newly available for customers to purchase OTC.
Sponsored education
With research suggesting a possible link between COVID-19 and EPs, make sure you're confident discussing EPs and their treatment with customers
Record my learning outcomes