Pharmacy sets out an ambitious future
Political
Pharmacy sets out an ambitious future
Thinking 'pharmacy first' for non-emergency episodic care would become the public norm
A new vision for the future of community pharmacy sets out the sector's ambitions to radically enhance and expand the personalised care, support and wellbeing services that it provides.
The Community Pharmacy Forward View, published today, outlines scenarios in which pharmacy teams would be fully integrated with other local health and care services in order to improve quality and access for patients, increase NHS efficiency and produce better health outcomes for all.
The document, drawn up by Pharmacy Voice and PSNC with the support of the RPS English Pharmacy Board, focuses on three key roles for the community pharmacy of the future:
As the facilitator of personalised care for people with long-term conditions
As the trusted, convenient first port of call for episodic healthcare advice and treatment
As the neighbourhood health and wellbeing hub.
In this vision, pharmacy teams would support people with long-term conditions and their carers by providing a one-stop hub for advice, treatment and coordination of care related to medicines. This would include support following diagnosis, monitoring and adjusting treatment according to outcomes defined in an individual's care and support plan, and ensuring that all medicine-related aspects of care were managed safely and efficiently when someone's circumstances change, for example when admitted to or leaving hospital.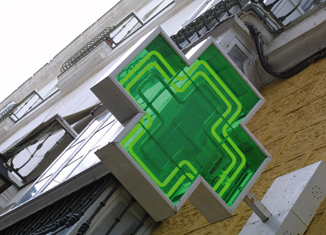 In some areas, people would be able to register with a pharmacy to coordinate their care and support them to manage their long-term condition, where this is agreed as appropriate between the individual, their GP and pharmacist.

Thinking 'pharmacy first' for non-emergency episodic care would become the public norm. To help enable this, systems that enabled seamless triage to and referral from community pharmacy would be included in all local urgent care pathways and in the NHS 111 service.
Pharmacies would provide access to diagnostics and be able to make appointments with other health professionals. Pharmacists would be able to prescribe, as well as supply, products.
Health and wellbeing centres
Operating as neighbourhood health and wellbeing centres, pharmacies would become the 'go-to' destination for support, advice and resources on staying well and living independently. As trusted local community resources, all pharmacies would be connected with other organisations that support health, wellbeing and independence – ranging across local community groups, charities, places of worship, leisure and library facilities, social care, education, employment, housing and welfare services – and would be able to refer and signpost people to them.
The three pharmacy bodies are now inviting the views of stakeholders, including patient groups, contractors, community pharmacists and members of pharmacy teams, local commissioners, other healthcare providers and the government. 

Pharmacy Voice chief executive Rob Darracott said: "The Forward View, and the development of three key domains of practice, are our starter-for-ten. They may appear ambitious, but all of the proposals are based on innovative work of community pharmacy teams across the country, which is happening right now. We want this best practice to become commonplace across the pharmacy network and we are committed to working with colleagues, partners and our stakeholders make this happen, starting with an achievable, aspirational and collective vision of the future."

Alastair Buxton, director of NHS Services at PSNC, said: "The Community Pharmacy Forward View describes how a thriving pharmacy network could effectively support the high-performing, affordable health and care system envisaged in the NHS Five Year Forward View. The health and care system needs community pharmacy to play its part in improving the care of patients and helping people to stay healthy, so we hope that the Department of Health, NHS England and local service commissioners will positively engage with us to explore how this vision can inform the future commissioning of community pharmacy services.


Sponsored
Sponsored education
Work through a customer consultation to determine the possible cause of stinging, gritty eyes and recommend an effective treatment to help ease these symptoms.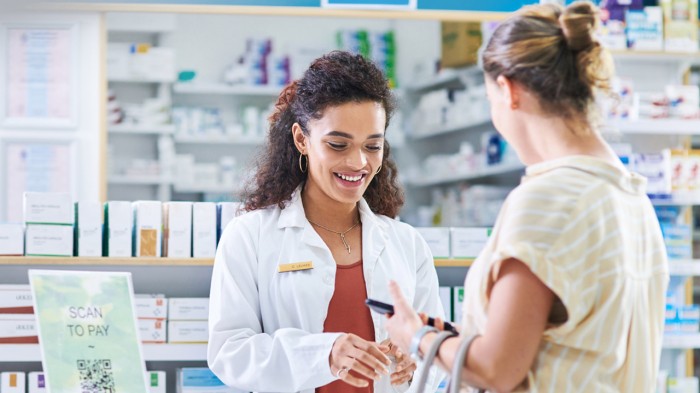 Sponsored education
Refresh your knowledge on managing mild to moderate pain and understand when a combination product can help.
Record my learning outcomes