NHS 'reservists' could work in pharmacies under new measures
Political
NHS 'reservists' could work in pharmacies under new measures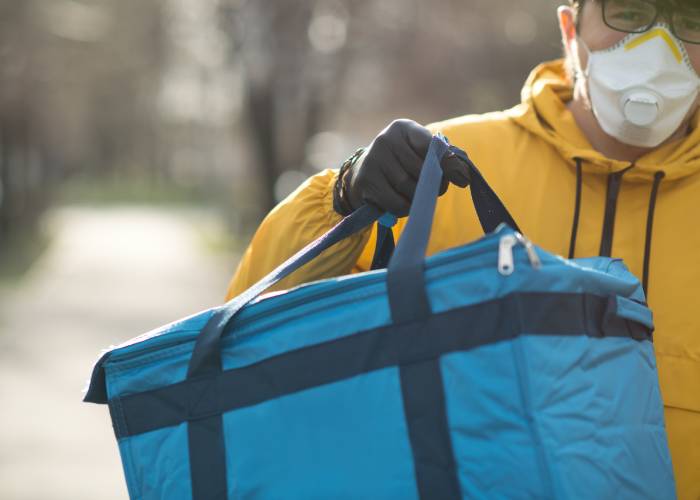 Health secretary Matt Hancock has endorsed a new bill that could see the creation of a permanent 'NHS reservist system' placing volunteers in pharmacies, GP surgeries and hospitals.
Conservative MP Alan Mak presented the NHS reserves bill in Parliament earlier this week. Mr Mak says it will help bolster the health service in times of crisis such as the Covid-19 pandemic, as well as when there is high seasonal demand and in emergencies such as road traffic accidents.
The bill comes in the wake of a surge of volunteers supporting the NHS during the pandemic, with 47,000 former healthcare professionals and 750,000 non-clinical volunteers offering their services nationally. Manypharmacies in England have used NHS responder volunteers as part of the Pandemic Delivery service in England.
NHS reservists would have a uniform and a "proper status" similar to armed forces reservists, Mr Mak said, though it is unclear whether they will be offered the same financial incentives for participating. Plans are in place to pilot the scheme in all seven NHS regions in England.
Clinical and non-clinical roles
"NHS reservists will come from clinical and non-clinical backgrounds, from retired doctors and nurses to people with experience of the professions, business or trades," said Mr Mak.
Non-clinical roles – expected to make up a much larger share of the reservists – will include drivers, electricians, logistics specialists, IT experts and communications professionals.
Mr Mak said the proposed bill would "enable people from all walks of life to volunteer their time and expertise in a formal and structured way similar to the well-established armed forces reserves system".
"Hundreds of thousands of people have volunteered for the NHS since the pandemic began and we want to harness the skills of those who want to keep helping by launching the NHS reserves," Matt Hancock said.
"Work is already underway to turn Alan's vision into a reality," Mr Hancock added.
Sponsored
Sponsored education
With research suggesting a possible link between COVID-19 and EPs, make sure you're confident discussing EPs and their treatment with customers
Sponsored education
Work through a customer consultation to determine the possible cause of stinging, gritty eyes and recommend an effective treatment to help ease these symptoms.
Record my learning outcomes