Erythromycin alert for patients with prolonged QT interval
Clinical
Erythromycin alert for patients with prolonged QT interval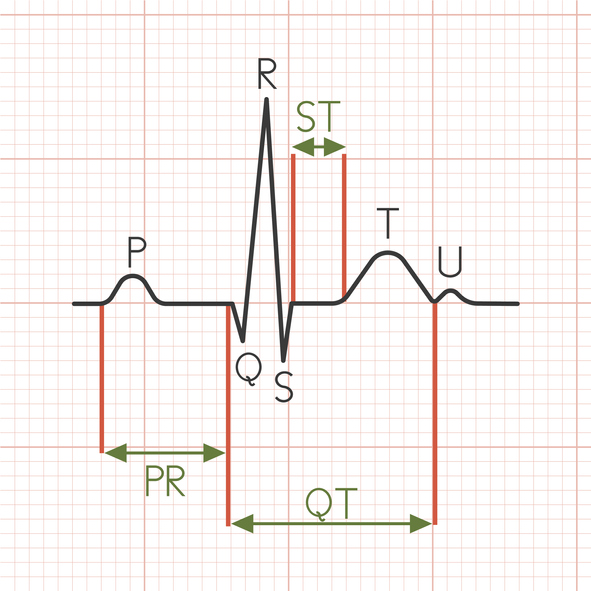 Erythromycin should not be given to patients with a history of QT interval prolongation or ventricular cardiac arrhythmia, or patients with electrolyte disturbances, says a Drug Safety Update from the MHRA.
A potential drug interaction between rivaroxaban and erythromycin resulting in increased risk of bleeding has also been identified.
A European review of safety data has highlighted an increased risk of cardiotoxicity with macrolide antibiotics, particularly erythromycin. As a result, the product information for erythromycin is being updated in line with that for clarithromycin to include warnings regarding the risk of QT interval prolongation and fatal arrhythmia.
A new contraindication has been added for those with risk factors for QT interval prolongation and arrhythmia, including for patients with a history of QT interval prolongation or ventricular arrhythmia and patients with electrolyte disturbances. Warnings have also been strengthened on the risk of cardiac events and risk factors.
Clinicians should be aware of the increased short-term risk of adverse cardiac outcomes, says the MHRA, so that the benefits and risks of treatment can be fully evaluated at the time of treatment initiation. This should be especially considered in patients with coronary artery disease, severe cardiac insufficiency, conduction disturbances, or clinically relevant bradycardia.
Caution should be exercised in patients concomitantly taking other medicinal products associated with QT interval prolongation, and in patients who are elderly since these groups may be more susceptible to drug-associated effects on the QT interval.
Patients should be informed of the signs and symptoms of cardiac events and be advised to seek medical advice should they occur. Warnings on the signs and symptoms of cardiac events have been added to the patient information leaflet.
Rivaroxaban drug interaction
The European review also concluded that rivaroxaban should be included as an example of a potential interaction between erythromycin and oral anticoagulants in the product information since this interaction could lead to increased risk of bleeding.
Erythromycin inhibits CYP3A4 and P-gp and can lead to an increase in the maximum blood concentration of rivaroxaban.
Rivaroxaban is not the only direct-acting oral anticoagulant (DOAC) to interact with macrolide antibiotics. With edoxaban, dabigatran and apixaban concomitant administration of P-gp inhibitors (and for apixaban, also CYP3A4 inhibitors) is expected to result in increased plasma concentrations.
Sponsored
Sponsored education
This module highlights a new opportunity to treat heartburn and reflux in the pharmacy with Omeprazole 20mg, which is newly available for customers to purchase OTC.
Sponsored education
With research suggesting a possible link between COVID-19 and EPs, make sure you're confident discussing EPs and their treatment with customers
Record my learning outcomes