Benefits of steroids in inhalers outweighs risk say researchers
Clinical
Benefits of steroids in inhalers outweighs risk say researchers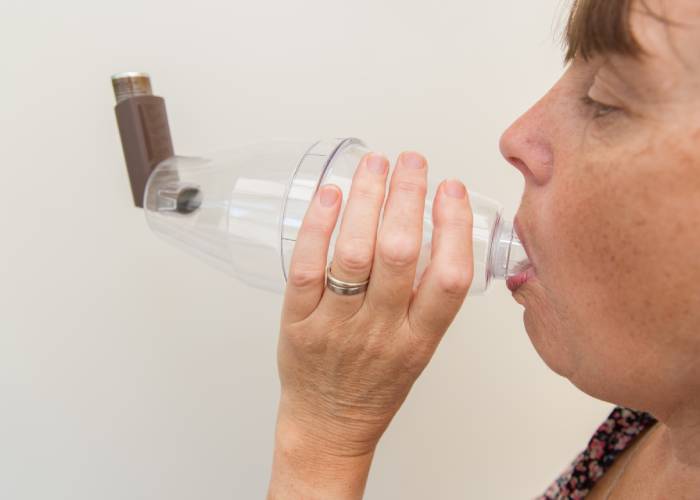 The advantages of using inhalers and nebulisers containing steroids outweigh the risks despite warnings from the World Health Organization over the potential harm caused by the medicines during the coronavirus pandemic, according to researchers at the University of Huddersfield.
In what was a markedly contrasting position to WHO, a study by researchers found "strong evidence that the benefits of continuing with steroids outweighs the risk".
The study looked at possible links between steroids and infections of the upper respiratory tract with an analysis of coronavirus and earlier outbreaks of SARS.
The WHO has warned that steroids in inhalers and nebulisers might have a negative impact on the immune system and leave someone more vulnerable to Covid-19 than people who do not take the medicine.
"It confused a lot of people. After the WHO advice, people thought that continuous use of steroids would leave them at a greater risk of contracting the virus or developing more than a mild version of Covid-19," said Dr Syed Shahzad Hasan, who commissioned the study which was published in Respiratory Medicine.
Another of the researchers, Dr Hamid Merchant, said: "We found there is strong evidence that the benefits of continuing with steroids outweighs the risk.
"There is a risk that the immune system goes down, and there is a chance of acquiring infections but the benefits of continuing with steroids throughout were higher than the risks. We concluded by saying that the patients should continue their regular medicines including steroids." 
Sponsored
Sponsored education
With research suggesting a possible link between COVID-19 and EPs, make sure you're confident discussing EPs and their treatment with customers
Sponsored education
Work through a customer consultation to determine the possible cause of stinging, gritty eyes and recommend an effective treatment to help ease these symptoms.
Record my learning outcomes