Services and retail – what a combination!
Business
Services and retail – what a combination!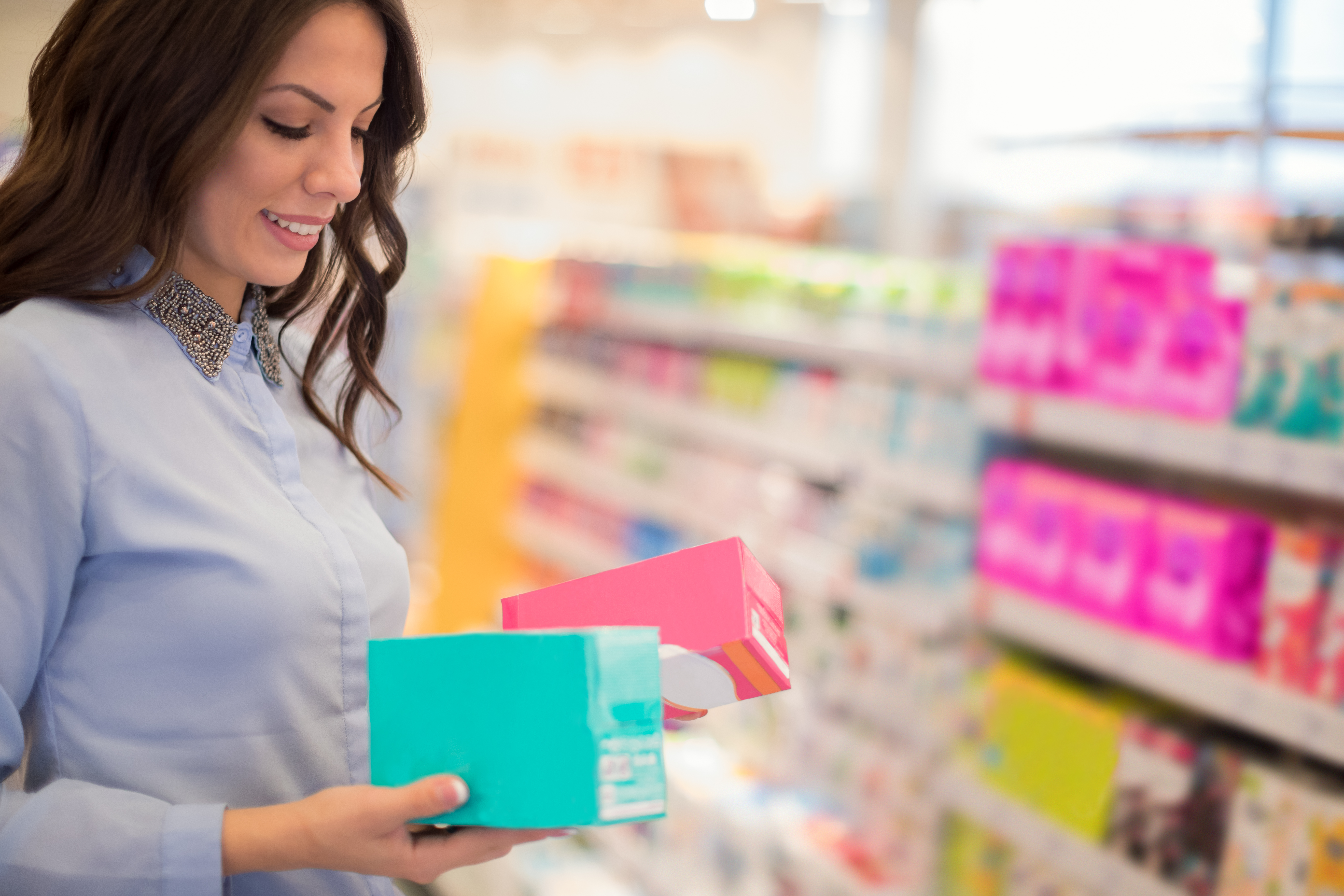 Pharmacy is seen as the community centre for patient health and wellbeing and customers' expectations are growing, as Cathy Crossthwaite explains…
With increasing pressures, the landscape of pharmacy is changing. To meet demand, your pharmacy should offer:
a range of pharmacy health services.
an attractive retail environment featuring a variety of health and beauty product categories.
an efficient prescription service.
comprehensive advice relevant to each customer's request.
Provide customers with a well-rounded service, offering elements that complement each other to boost customer satisfaction and in turn footfall and turnover will increase.
Ensure your counter team are talking to customers about their conditions and how your pharmacy can support them. Providing services for common ailments and health concerns takes their interaction a step further and puts you at the forefront of everyday community health.
To support patient interaction, you should also offer a product range that meets customer requirements to prompt a dialogue with the counter team.
Customer interaction is key
Your primary role is supporting patients. This may be quite simple through the dispensing of prescriptions or offering a GSL medicine to relieve the symptoms of a cold, but so many steps can be taken to build your relationship.
Get to know your customers. Talk about their health needs, helping to develop opportunities to encourage on going visits and build rapport. If we take a diabetic patient as an example of someone who is likely to regularly visit the pharmacy; there are a number of conditions that customers may need support with. These include:
Foot care
Eye health
Weight management
Exercise
Vaccination services
Quitting smoking
Have the right range available
Having the right range to meet customer needs is very important to ensure a well-rounded service. There's nothing worse than having a lengthy conversation with a customer only to find you don't stock the product they need.
Your range should consist of products from key pharmacy categories, a range that reflects the services you offer as well as products that are unique to help you compete locally.
Your unique selling point is the extensive advice available, so a range that goes hand in hand with this should be prioritised.
Having access to a core range product list will help you to choose the best-selling lines across a wide range of pharmacy categories and ensure you have the right products to optimise your OTC sales.
Understanding your customers plays an important role in offering the right range. There will be certain products that won't necessarily feature in a core range list but will be relevant to your specific customer base.
For example, if you have large mother and baby customer base, you should tailor your range and services accordingly.
Increase the space allocated to children's medicines and baby care to accommodate a higher purchase rate from these customers and tailor your services to build relationships with mums adding to ongoing loyalty.
Make use of seasonal peaks and health events
Changing seasons and events taking place throughout the year will bring customers into your pharmacy for different reasons. You want to capture the right audiences at peak season, promoting appropriate products and services that are in high demand at the time.
For example, if you get to allergy season and only have three or four products available, you may be turning away disappointed customers.
Keep an eye out for well-known health awareness events such as 'Stoptober' and consider advertising the right products and services to fall in line with these events. There is plenty of free point of sale available to help you make the most of these opportunities.
Optimising key pharmacy spaces
Consultation room: Your consultation room should be clearly marked to make customers aware that a private consultation is available. Ensure there is a selection of leaflets about common ailments outside of and/or inside the room for customers to read through before speaking with a member of staff.
It is also a good idea to promote your services outside the consultation room and consider optimum times of the year to focus on this so you don't miss out. For example, from August/September you should be advertising your flu vaccination service.
Consider setting up a health promotion zone to promote healthy lifestyles and help customers understand more about health conditions. Make the most of the zone and use it as a key talking point within your pharmacy.
Include plenty of point of sale and informative materials to catch the customers' eye and encourage them to read up and speak to you about these conditions. Make this the focal point of your pharmacy.
Waiting area: Your waiting area is ideal to provide information on a range of common ailments as well as promote your retail offering.
Promotional point of sale around the pharmacy will encourage shoppers to take a look around and potentially make an unplanned purchase.
Product fixtures: Your product fixtures should be attractive and eye catching; they provide the opportunity to advertise your product range and services.
Use point of sale to showcase your services at the appropriate categories. Inform your customers that you offer a flu vaccination service by the cough and cold remedies and that you offer a smoking cessation service at the NRT fixture. NRT can be a confusing fixture and a vulnerable time for customers so you are capturing your audience at their turning point in a decision to quit and encouraging the customer to come to you for support. Supporting the customer through this tough time will increase loyalty which will spread to all aspects of your business.
The front of your pharmacy is the place where all your key interactions take place and maximising the opportunities will help your business to thrive.
Speak to your customers and really think about how you can support them with their health needs each time they visit.
Offer services to support customers with ongoing health needs and support them through their strive to a healthier lifestyle.
Promote a product range that compliments your services and offers a point of difference to your competitors. Consider your demographic and the customers who are most likely to be visiting your pharmacy when allocating space to your product categories.
Aligning your retail offering with your services helps you to offer a more rounded service and grow business success.
Cathy Crossthwaite is marketing content developer at Numark.
Sponsored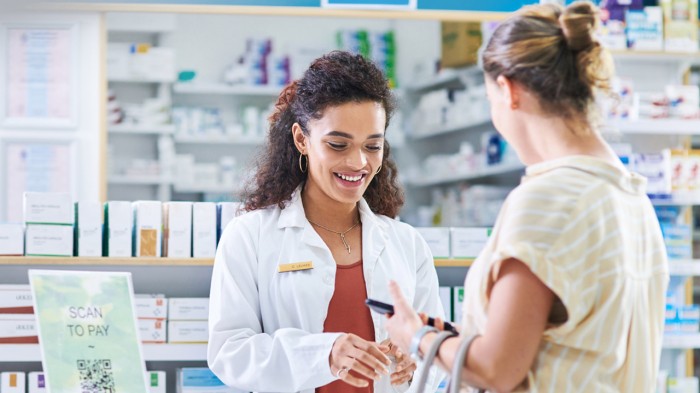 Sponsored education
Refresh your knowledge on managing mild to moderate pain and understand when a combination product can help.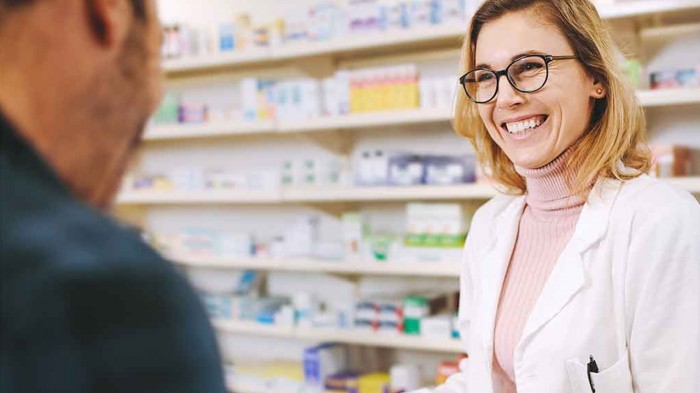 Sponsored education
Update your knowledge on a POM to GSL hayfever switch with this short video
Record my learning outcomes