We need transparency and profession-wide talk about hub and spoke
Business
We need transparency and profession-wide talk about hub and spoke
Ade Williams (pictured), the superintendent pharmacist at Bedminster Pharmacy in Bristol, has told the Pharmacy Show that hub and spoke dispensing could be "a death knell for independents" without a profession-wide discussion about its benefits and potential pitfalls before it is introduced across England.
Mr Williams warned during the show at the NEC Birmingham yesterday that although the model has the potential to generate efficiencies in community pharmacies and free up pharmacists from the dispensary to provide more clinical services, concerns persist that it could create "structural vulnerabilities" within the independent sector.
He also questioned whether independents' voices on hub and spoke were being heard as the sector awaits the launch of a government consultation on plans to roll it out across England.
There have been anxieties in recent years that hub and spoke could give the major wholesalers greater market power and, from a business viewpoint, benefit vertically integrate companies at the expense of independents whose buying power might be weakened as a result.
"With hub and spoke... the bit that the independent always had control over, buying margin which is constantly being squeezed...the opportunities for other companies, other contractors, to develop that model, you can then see there's a threat," Mr Williams said.
"Professionally, what does hub and spoke mean for us as a pharmacy profession? Does it demean the value of the supply of medicines? (Will it) start to devalue the cost of that service? Will hub and spoke have a negative impact on the overall picture.
"So for us, this (could be) almost another death nail for independents but we need to continue it in a very transparent way, in a very pragmatic way, and if we can build that case, that transparency, openness and trust. It may not be for everybody but for some people, it may be something they are willing to consider."
Mr Williams said that "at the root" of the hub and spoke debate "is trust" and called for "all the voices to be heard."
"This must not create structural vulnerabilities that becomes a problem for the whole independent sector. We need a profession-wide discussion with all representatives and regulators to understand what this offers independents. It has got to make financial sense for independents and empower them," he said.
Day Lewis managing director Jay Patel said "dispensing efficiency was important" as was the ability of pharmacists to free themselves up to do more services and he insisted it was possible to take away the "fear factor of loss of control" around hub and spoke.
"When you think about hub and spoke, people think about big machines in a factory somewhere but actually, there are levels of automation between what you do in a pharmacy and what you do at that level," he said.
"Hub and spoke could actually mean you have five pharmacies in an area and you could have one of you who is able to have a bit more space in the back so that they can dispense and can support each other in that ecosystem.
"It's viable. It works. The fear factor of loss of control... you're there to see it, you can be involved. The ability to get involved in the decision-making, it works. I haven't said it can work yet but if it does work, it's not as complicated at that level."
Numark managing director Jeremy Meader said the hub will need to be a pharmacy because "you will need to have that clinical input."
He also said he was "very sceptical" about a claim made by HubRx last month that hub and spoke dispensing can generate the average independent pharmacy £52,000 more in profit each year.
"The model isn't clear, it's too early to say," Mr Meader insisted.
Sponsored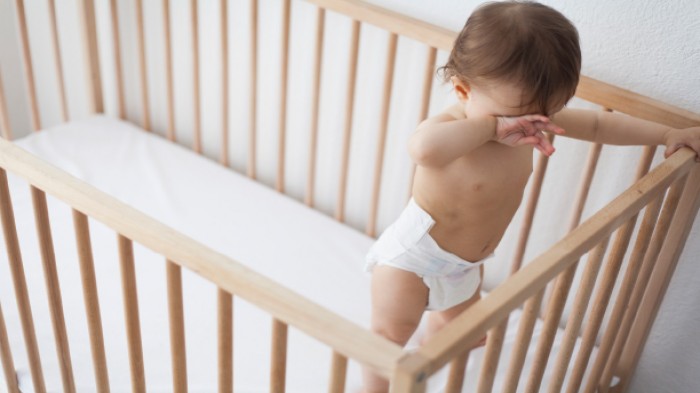 Sponsored education
Prepare to advise parents and carers on appropriate management of their children's eczema.
Sponsored education
This module highlights a new opportunity to treat heartburn and reflux in the pharmacy with Omeprazole 20mg, which is newly available for customers to purchase OTC.
Record my learning outcomes