Business Modules
Looking after number one
When you're running your own business or heading a team, it's easy to forget there's someone else you need to put centre stage sometimes – yourself.
Liz Jones reports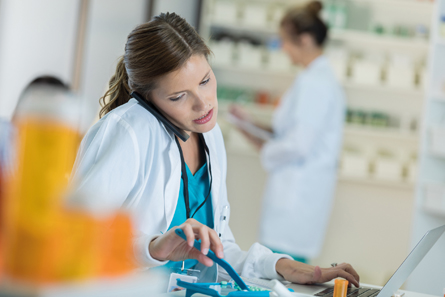 Pharmacist Support, the 176-year- old charity working for pharmacists and their families, has been running Wardley Wellbeing Workshops for three years and so far has reached
5,000 pre-reg students and pharmacists. The service, which consists of workshops and online support tools, has been made possible thanks to a legacy left in memory of Robert Wardley, a pharmacist who understood the pressures those in the profession face. Building on the positive feedback it has received, the charity has now expanded the service with three new workshops focusing on Assertiveness, Building Resilience and Time Management.
Increasing workloads, targets, patient demands, financial worries, illness – both professional and personal pressures – can all contribute to a stressful life. And while pharmacy sometimes seems to be focused on clinical CPD, the charity urges pharmacists to view personal development to be just as important too (so it's great that these workshops do count as CPD).
Recently, Pharmacist Support ran a taster session of two of the new workshops for the UK pharmacy media. One of the things that hits attendees is that these workshops are participatory. You don't just sit in a room and get lectured at. The second is that the sessions are great for peer-to-peer discussion. Whatever your current work situation, rest assured you are not alone!
Assert yourself!
John Buckley, the trainer who runs some of the workshops, explained the benefits of assertiveness in the pharmacy setting
– though truth told, they it apply to all workplaces. Generally being assertive helps towards better teamwork, higher morale and less stress. There is an art to 'saying
no' which Buckley discusses, offering techniques and advice. Giving and receiving compliments is good practice, would you believe? And in a healthy professional workplace we have to be able to set clear boundaries around work demands and pressures, Buckley emphasises.
Time and tide
Using time effectively is important in all areas of life, but it's crucial at work. When time
is used effectively it's not just a case that more gets done, but the quality of what is produced improves too. Time management is a real challenge in a 21st century pharmacy but using time effectively helps people be more organised and improves their personal reputation, which promotes self-confidence. Also, using time effectively can reduce the need to work after hours, resulting in a greater work/life balance.
In the workshop, attendees are asked to consider how they spend their time – both personally and professionally – which brings Buckley to talk about priorities. Priority is determined by how urgent and important a task is. Unfortunately many people fall into the trap of thinking urgent and important are the same thing. As a consequence, more things become priorities but fewer things get done. Sound familiar?
A time management bugbear that raised its head at the media taster session was email inbox management. While email has revolutionised communication, in some ways it has made things more difficult with people now receiving so many emails that managing them can be a drain on time. Buckley discussed ways this could be overcome by suggesting working in 20 minute bursts, where distractions of the 'ping' of the inbox could be ignored...
Ironically, taking time to look after your own wellbeing can sometimes take a backseat to the other priorties and demands of life, especially during times of increased workload or stress. But positive wellbeing is important because it helps people to function well in the world, providing them with feelings of happiness, enjoyment, curiosity, contentment and engagement. Positive wellbeing also contributes to mental health, enabling us to enjoy life, maintain positive relationships and work towards our goals. The success and performance of your pharmacy depends upon your employees being at the top of their game which means you need to stay on top of yours.
Sponsored
Sponsored education
Work through a customer consultation to determine the possible cause of stinging, gritty eyes and recommend an effective treatment to help ease these symptoms.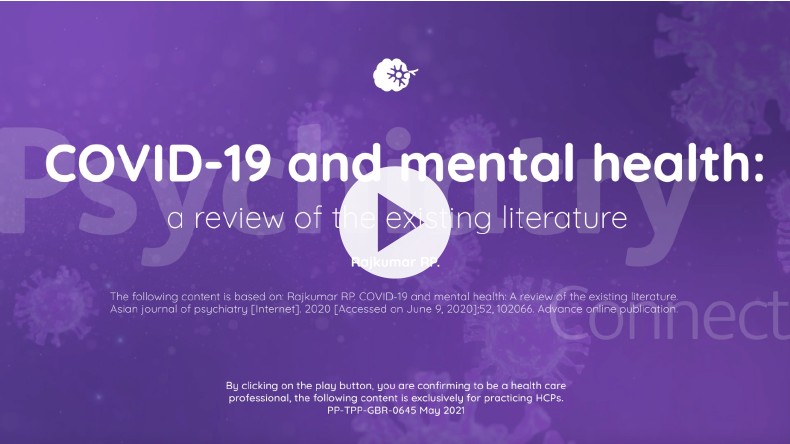 Sponsored education
Viatris has created this short video based on a publication reviewing global research into the potential impact of the Covid-19 pandemic on mental health. It identifies six areas where psychiatrists can play a role in supporting people's mental health through these difficult times.
Record my learning outcomes